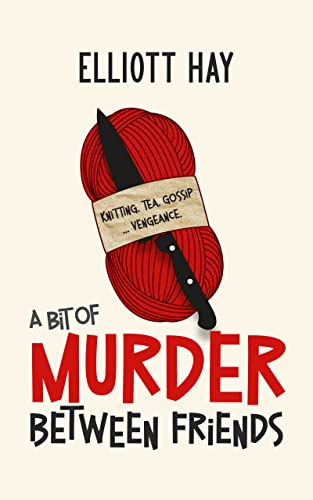 Cupcakes are sweet … but vengeance is sweeter.
Baz, Peggy, Carole, and Madge aren't your regular grannies. Behind their smiles and pots of tea lies a dark secret. When they're not knitting or exchanging juicy titbits of gossip, they're keeping the streets safe – and they're not afraid of using a little murder to make it happen.
A predator is stalking south-east London and the four women decide to take matters into their own hands. With the community at risk and the police unwilling to help, the ladies set out to unravel a sinister mystery.
But their notion of justice isn't bound by the law. These women aren't afraid to get their hands dirty – and their mission is to bring the whole criminal underground to its knees.
A Bit of Murder Between Friends is cosy(ish), noir(ish), humorous crime fiction that will delight fans of Killers of a Certain Age and An Elderly Lady is Up to No Good. With colourful characters, queer themes, amateur female sleuths, and no shortage of twists and turns, the first book in the Vigilauntie Justice series is guaranteed to leave you itching for more.
Listing ID

:

4675

Author

:

Hay, Elliott