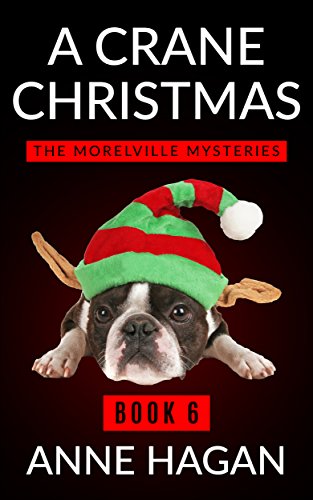 Is it the Christmas season or the 'silly season?'
All Sheriff Mel wants to do is close out the year and spend a joyful first Christmas with Dana and with their extended families. She's even hired a new detective, Janet Mason, to ease some of the workload for her and her only other detective, Shane Harding. Things were shaping up great for her and Dana for a relaxing holiday season. Too bad it just wasn't meant to be…
The local criminals want it all too and a string of burglaries in high class county enclaves have Mel and both of her detectives stymied. Throw in a bunch of disappearing dogs, some designer sheep, a lonely woman and an unsolved murder case, and the good guys are at their wits end. Meanwhile, back in tiny little Morelville, things aren't much better; the village is buzzing over Dana's family taking over the store but Dana herself isn't so sure that's a good thing.
Can Mel and her team resolve everything before Christmas dinner comes out of the oven? Will Janet Mason fit in at all? Will Dana find a balance between work and family that works for her in time to enjoy her first Christmas with Mel?
This book is great together with Books 1-5 to get all of the Dana and Mel back story but it can also be read as a stand-alone mystery.
Listing ID

:

4316

Author

:

Hagan, Anne