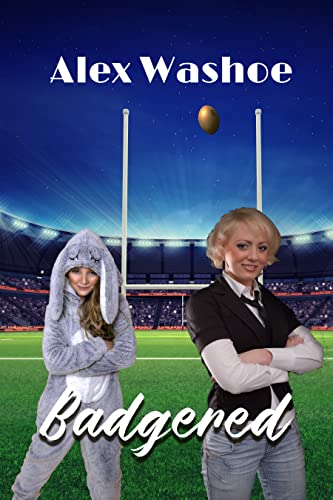 Can a Machiavellian furry and a laid-back Rugby player find love? Are cunning and clever tricks the path to happily ever after? And why are all those furries being dragged out of the City Council meeting?
Arugula J. Cunningham, the self-crowned wunderkind of the Seattle sports scene and city politics, is up to her ears (the tall floppy ones on top of her head) in problems. The new Mayor wants her to sign on full time, which would mean abandoning her thriving sports agency; her ex-girlfriend is furious; and the permits for the Furry Pride Parade still haven't been approved. Just when it seems her life couldn't get crazier, she's run over (literally) by the most infuriating athlete she's ever met.
Wendy Plunkett is a talented rugby player who has never quite committed to her dreams. After playing for the New Zealand national team and missing the Olympics by a cottontail's whisker, she's come to the US for a chance at bigger money – and to escape her toxic family. Now her contract is up in the air, and her whole family has descended on the US for a wedding from Hell. No bloody way she's showing up at that wedding unemployed and single – but why did she have to tell her family that the aggravating girl in the rabbit ears is her soulmate?
Badgered is an enemies-to-lovers/fake relationship romantic comedy.
Featuring a brand-new hit song Don't Badger Me by Danni and the Muskrats!
Listing ID

:

2691

Author

:

Washoe, Alex