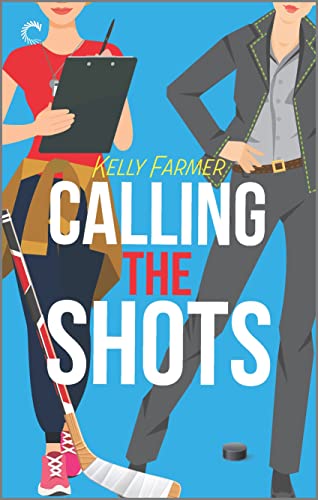 Two passionate hockey coaches face off in this rivals-to-lovers romance from Out on the Ice author Kelly Farmer
Retired superstar Regan Lane is known for being outspoken. She's never been one to keep her opinions to herself. When she lands a head coaching job in the women's pro league with the Boston Ice, her brash promise to win the championship in her first year shocks no one. Especially not Tierney McGovern, head coach of the rival New York Lady Libertys.
Single mom Tierney knows what it's like to live in someone else's shadow, and she won't let Regan steal the spotlight. Besides, she knows exactly how Regan operates: when it comes to delivering on her promises, she falls pitifully short. At least she did when she ghosted Tierney after their long-ago amazing week together.
As their teams face each other game after game, it doesn't take long for them to realize their hockey rivalry isn't the only thing heating up. And that maybe the real victory is in taking big chances on the ice—and off.
Listing ID

:

3156

Author

:

Farmer, Kelly