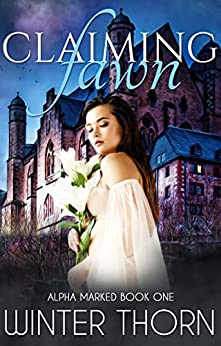 A FF Omegaverse Dragon Shifter Romance
Magic can't solve everything…
Royal alpha dragon shifter, Anreya Vyron, spends her days locked away in her study and her nights chained up in a tower.
She harbors a dangerous secret and vows to take it with her to an early grave.
Until she came along.
Mage. Tamer. Omega. Fawn is all of those and more. Contracted from an agency of extra-friendly spirit healers, her job is to bind Anreya's soul to her own and relieve her pain with an ancient technique known as "mate-taming."
As her magic lifts the dragon's burden and her body warms her bed, everything else about the magical omega captures the alpha's heart.
It's the secret Anreya doesn't know that could break it.
Listing ID

:

3459

Author

:

Thorn, Winter