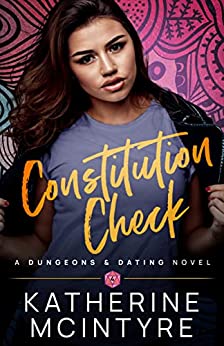 One night was all Kelly promised. One night was all Tabby offered. And yet one night wasn't nearly enough…
Kelly Hernandez is on the mend. After the loss of her girlfriend to a car accident, everyone expects her to be destroyed. The worst part is—she isn't, and the guilt plagues her more each day. All she's looking for is a little distraction, something to take her away from herself, even if it's only for a spell.
Tabby Reynolds is on the prowl, searching for her flavor of the night. Everyone sees the roller derby stud, not the geeky accountant who secretly wants a relationship. However, when she spots Kelly by her lonesome at the bar, some flirtation turns into one hot as hell encounter in the back alley.
Except Kelly and Tabby run in the same circles, and all too fast, they see each other again and then again, until they both cave to their desires. Casual and easy—that's what they agree on. However, when Tabby tears her ACL, taking her out of roller derby, the relationship between them starts to deepen beyond what either of them planned. However, the past trauma Kelly's running from and Tabby's growing insecurities might cold snap any chance of something real before it can bloom.
Roll the Dice on Romance at Tabletop Tavern…
Listing ID

:

3328

Author

:

McIntyre, Katherine