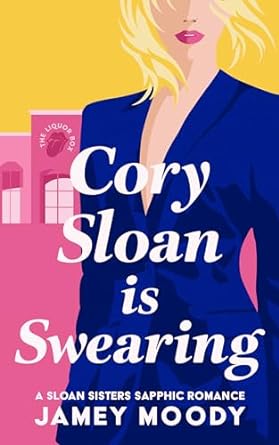 When rivals become teammates, possibilities are endless.
Cory Sloan was the proud owner of The Liquor Box in the brand new Sloan Sisters Shopping Extravaganza. When a rival salesperson threatens the success of Cory's new business she has to find a way to calm the impending storm, so she uses her best asset: her charm.
Vi Valdez is simply trying to open a few new accounts on the path to her imminent promotion as Vice President of Sales of the largest spirits chain in the state. When a new liquor store opens in the area Vi is working, she takes it as a purposeful threat to her career goals.
Cory finds a way for them to avoid competing for the same accounts and Vi is suddenly able to express the feelings which may have started as animosity but had quickly become more than friendly. Could these two rivals end up on the same team and find love? Or possibly forever?
Come along on this rocky romantic adventure and find out if Cory will be swearing at Vi Valdez or will she be swearing her love forever?
Listing ID

:

5376

Author

:

Moody, Jamey