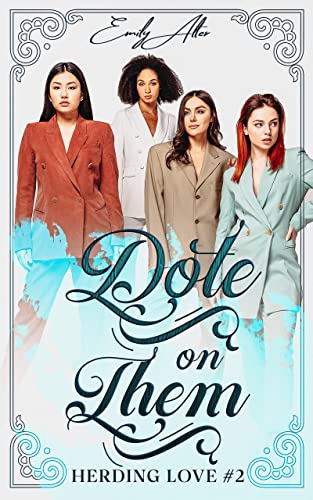 Lara works as a vet tech in a small town where she shares a place with three other women and watches life pass her by.
Emma is Lara's ex, even though she doesn't fully understand what happened.
Vic knows she's not the best roommate, but she's learned from a family who was too quick to label her as the black sheep.
Rocío is finishing her studies in Public Relations and figuring out how to settle into an apartment with two exes who are oddly close to each other, and the woman who stirs up needs inside her she's never had the chance to explore before.
Although Vic keeps everyone at a distance, when new feelings and medical issues in the family start piling up, she may need to learn to be vulnerable around her roommates. She may also get the chance to reap the rewards that come from taking the time to dote on them.
Dote on Them includes: a Little who develops a crush on anyone she shares an apartment with, a brat, Dommes learning the ropes, verbal humiliation, second chances, a slacker gaining more responsibility, a donkey, annoying friends who are always there for the tea, wise aunts who refuse to be a bother, princess tents, and a lot of unfinished coloring books.
Listing ID

:

3566

Author

:

Alter, Emily