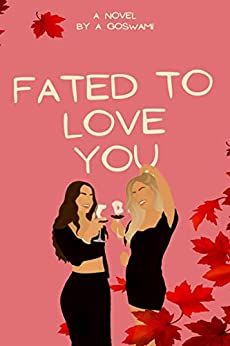 When Bella Foster goes to Dubai to perform as a DJ, she isn't looking for a hookup – it just happens. Playing a song for a stranger, turns into what should be a no strings attached one night stand. But then when she returns to Brooklyn, her friend drags her along to meet her mom – the brilliant, beautiful, sexy scientist Bella slept with.
Ava Miller had come to Brooklyn to spend a few days with her daughter, hoping to mend a complicated and strained relationship with her. But when she realises her daughter, Sophie, has brought Bella, the young, hot DJ she had hooked up with in Dubai, to breakfast with her, she almost faints.
To make matters worse, Bella is Sophie's roommate, and her best friend, and despite all her justifications, how can Ava make peace with the fact that she slept with her daughter's best friend? Especially when their chemistry continues to sizzle even after the night in Dubai?
What should have been a one-time fling quickly proves impossible to ignore, and soon Ava and Bella are fighting tempatations, urges and lust. And as the sneaking around continues, they realize they have something real. But do they love each other enough to face the challenges their relationship faces?
A steaming hot, passionate tale of overcoming age-gap, fighting against all odds, and believing in 'opposites attract', while cracking a joke here and there! This is a novel filled with steam, and heat, and reader discretion is advised!
Listing ID

:

4147

Author

:

Goswami, A.