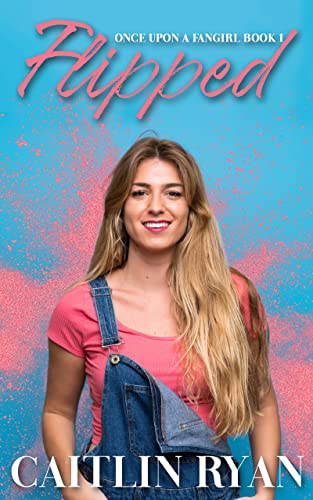 What happens when you meet your celebrity crush?
Travel agent, Molly O'Brien doesn't like taking risks. She is happy with her quiet Las Vegas life. Her mom and best friend have other plans.
When her mother enters her into a competition to win a home design makeover by lesbian house flippers Flick and Kim, Molly's life is turned upside down.
Flick Prescott's life is picture perfect. She has a wife and two kids, plus a popular house flipping show. Pity it's all a big fat lie. Her real name is Flick Franklin and Kim is her best friend not her wife. The worst part, she doesn't even like being famous.
Sparks fly when Flick and Molly meet. Both are determined to keep their distance. Both are keeping secrets. Does meeting Molly's hero flip her heart into love or is this relationship destined to flop?
Listing ID

:

4393

Author

:

Ryan, Caitlin