From Collards to Callaloo: Poems and Letters to Assata
Poetry / 63 views / Popular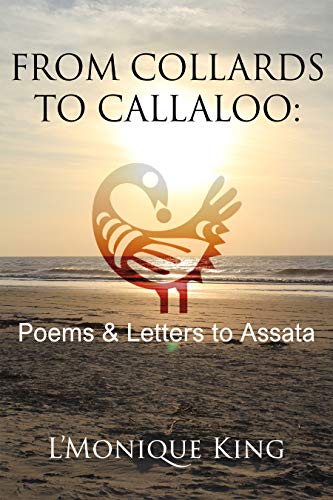 What would you do if being in love and happily married prevented you from meeting and knowing your only grandchild?
From Collards to Callaloo: Poems & Letters to Assata is one woman's answer. From Collards to Callaloo is a passionate and inspiring collection of poems and letters written by a grandmother with southern roots whose lesbian identity has kept her from meeting and knowing her Jamaican-American granddaughter. Inspired by 11 years of absence, a painfully kept secret and the fear of never meeting, From Collards to Callaloo takes readers on a cross cultural journey to healing that's paved with letters to a granddaughter during each stage of her life as a young child, an adolescent and an adult. With each letter and each poem, stellar poet L'Monique King takes on the role of modern day griot as she writes from the heart, sharing provocative and insightful thoughts on life, love and womanhood.
Written for the one person who may never read it and the many who need to, From Collards to Callaloo is the light of hope in a world where darkness is the void of not being able to share love, life and history.
Listing ID

:

4006

Author

:

King, L'Monique