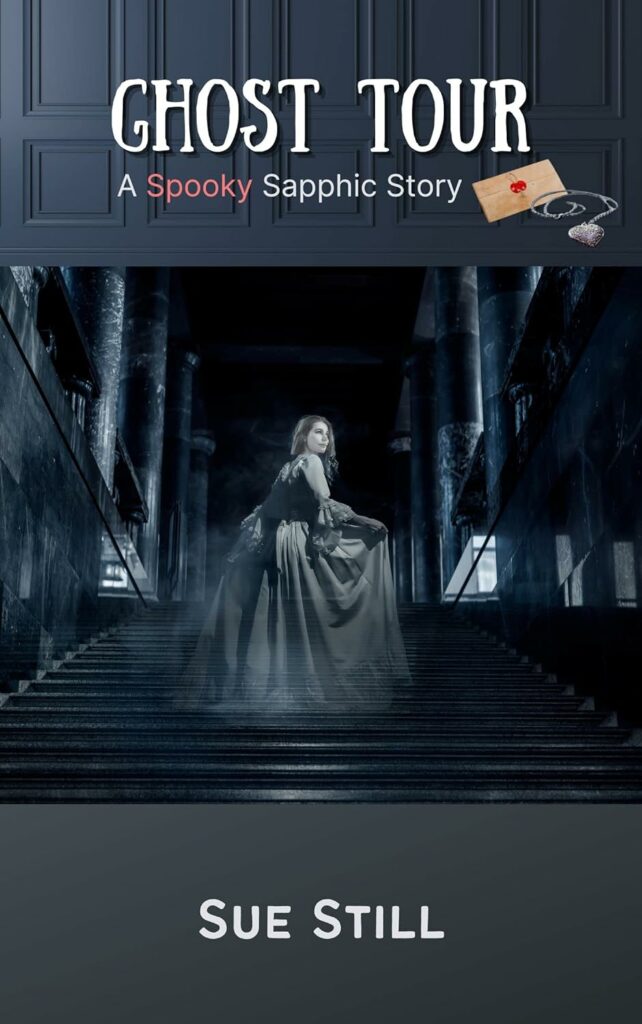 Halloween. A Haunted House. One Ghost Tour.
'We both have our reasons for visiting the manor tonight, and they are not to do with the spooky event, but with the dead. In my case, maybe a particular ghost, if I am extremely lucky.'
It's Halloween in one of Britain's most haunted houses.
A group of women have signed up for a 'Spooktacular' event to spend the night in a spooky old mansion hunting for ghosts.
The all-women party embark on a tour of the ancient English house with a gorgeous female guide. During their paranormal searching, they will uncover hidden secrets that will change at least two of the six women's lives forever.
Quirky characters, comical moments, hidden agendas, and perhaps a ghost or two…
Past and present collide in this spooky sapphic story about ghosts, eternal love, a hidden room, a mystery, and an ancient murder.
Listing ID

:

5305

Author

:

Still, Sue