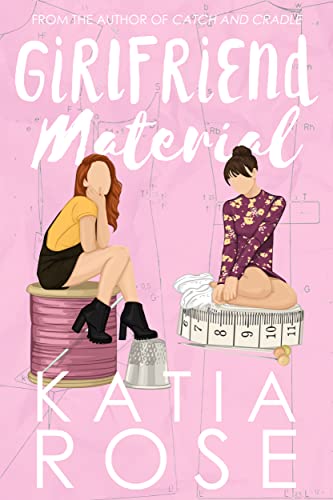 It's a good thing Allison Farley isn't in love with her best friend.
They may both be star students in their costume design program, but when it comes to relationships, Allison and Kate are as different as their fashion senses.
Kate marches through life in combat boots and crop tops, breaking hearts as fast as she steals them and insisting anything more than an emotionless hook-up is a waste of time.
Allison knits her own sweaters, wears socks with tiny strawberries on them, and has spent two years of college utterly failing at her goal of getting a girlfriend before graduation.
Until the day it hits her: she's got a master flirting coach right at her fingertips.
It doesn't take much to get Kate on board; teaching her best friend the art of seduction seems like the perfect distraction from some of the inconvenient truths Kate would rather not face.
Like maybe she doesn't hate relationships.
Maybe she's just afraid of them—too afraid to reach out and grab one when it's staring her in the face.
So it's a good thing Kate Davidson isn't in love with her best friend either.
It's a good thing Kate and Allison are just taking part in some purely platonic flirting lessons and are absolutely, totally, definitely not falling in love.
Girlfriend Material is a New Adult WLW romance from Katia Rose featuring a little fashion, a lot of fabric, and a friendship that's only a few snips and seams away from love.
Listing ID

:

3029

Author

:

Rose, Katia