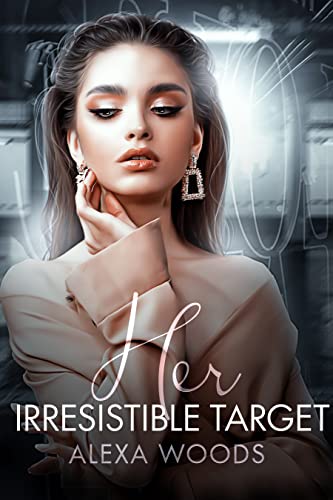 A rich thug's young daughter. A seasoned undercover operative set on digging up dirt on her dad. But what happens when the sparks fly for real ?
They call her Ghost Eye because nobody can dig up dirt better than Navilla Abrams. And nobody has more skeletons in the closet than Earl Brocks.
To take the master manipulator out for good and put an end to his reign of terror, Navilla is on a mission to uncover his darkest secrets. And she knows exactly how.
By seducing his beautiful airhead of a daughter into giving up his secrets.
What Navilla hadn't counted on was Sylla – because not only is she no dumb brat, she's also everything Navilla ever craved in a woman. But she's young. And a job. The ultimate taboo.
Yet, as the fireworks between them keep exploding will Navilla endanger her mission and her life for the woman she's hopelessly fallen for?
Sylla Brocks would do anything for her old man. Even if that means having no independence and living in the shadow of his goons day after day.
The only glimpse of freedom he allows her is at his nightclub. Surrounded by his security, she's safe there. Or so they thought.
Sure enough, when some thug attacks her at the club he's swiftly taken out – but not by a bouncer. Her savior turns out to be a gorgeous, raven-haired, older woman.
Navilla is tough as nails, hot as sin – but as Sylla falls head over heels for her, she can't shake the feeling: Is Navilla hiding a secret that could blow up both their worlds?
Navilla and Sylla's story is the sixth book in the "Arranged to Love" hot and alluring fake relationships lesbian romance series. Each book in the series is a standalone with a guaranteed happily ever after for the couple.
Listing ID

:

2581

Author

:

woods, Alexa