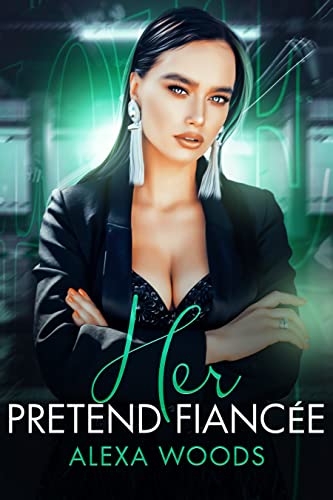 Adalena's marriage is arranged to seal a business deal. Kayla is on a mission to ruin this arrangement. But what happens when the love scandal she plotted turns out to be a real thing?
For thirty-three years, Kayla wanted one thing – her father's last name. But as his secret second family, she and her mother were expected to stay in the shadows. Until her dad offers a deal: Money and shares in his company for one tiny favor; Kayla will need to stop the spoiled socialite daughter of his business competitor from getting hitched and make sure the IP assets tangled up in the marriage contract end up in her father's hands.
Creating a scandal with Adalena Clifford falling for Kayla should be easy given that Adalena is also into women, and her fiancé is a man she's never met. If only she was not so gorgeous and so heartbreakingly vulnerable…
Adalena is being sold to the highest bidder as part of her tech genius father's schemes. To keep from losing her family, she convinced herself to give in. At least for now.
So when her new tutor – breathtakingly beautiful Kayla Campbell — bursts into her life, Adalena realizes this woman might be her ticket out.
If only she could rope Kayla into her plans without roping her heart as well…
What will happen when Adalena finds out why Kayla is so willingly helpful? And will they both risk their futures when their hearts and fates become entangled?
Listing ID

:

2699

Author

:

woods, Alexa