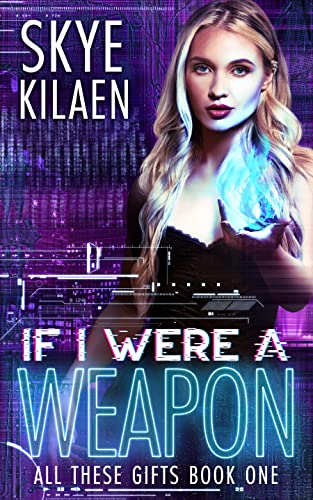 See the future. Set things on fire. Fall in love? A superpowered sci-fi romance.
When dying alien ships materialized across the Earth, their nanite infection knocked Deneve Wilder out cold. She woke up with the ability to see the future. Determined to keep anyone from using her visions for evil, she took to the road. Giving up everything was a small price to pay for freedom.
The ship that hit Jolie Betancourt's town gave her the power to set things on fire. It was safer to start over in a new city. Then one terrible mistake demonstrated far too clearly that for her, solitude is safer. For everyone.
So when Deneve shows up after a vision of Jolie being kidnapped, Jolie wants little to do with the frustratingly attractive drifter. Deneve's surprised by how much she wants to thaw the pretty shopkeeper's chilly attitude, but the idea of staying in one place sets off her alarm bells.
If they can't evade whoever's abducting people with powers, however, the growing connection they both feel anyway might be the least of their problems.
The first novella of a near-future science fiction F/F romance series, which is slow burn to high heat with a guaranteed HEA at series end.
Listing ID

:

2654

Author

:

Kilaen, Skye