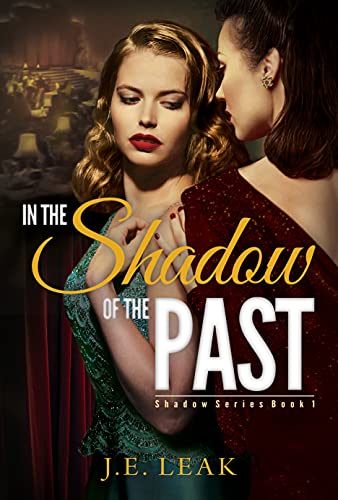 She fell for the wrong woman … now it's going to cost her.
New York City, 1943. Reporter Jenny Ryan is plagued with guilt. Plunging into a world of danger after her father's murder, her burning need for justice drives her to take on a ruthless tycoon. But her plan goes awry when she falls for the criminal's alluring mistress.
OSS agent Kathryn Hammond seethes with frustration. Trapped stateside in a dead-end assignment, the undercover spy fears she'll never pay her wartime debts. But when a feisty journalist enters the picture, her resentment blooms into undeniable desire.
When she discovers her revenge could destroy the woman she loves, Jenny is faced with an impossible decision. But as Kathryn falls deeper for Jenny, giving up their forbidden relationship could be her only chance at redemption.
Will their passion cost them their lives, or can they still create a happy ending?
In the Shadow of the Past is the mesmerizing first book in this sapphic historical fiction series. If you like slow burns, secrets, and spies, you'll love this emotionally sweeping love story.
Listing ID

:

3188

Author

:

Leak, J.E.