Letting Go
Romance / 154 views / Popular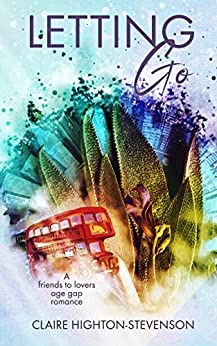 Sometimes all it takes to find your soulmate is a quick trip to heaven and a chat with the spirit of your biggest love, at least that's how it is for Dina Merry this Yuletide. Dina must navigate the pearly gates and let go of the past if she's ever to find love again.
Fiona sits by Dina's hospital bed. All she wants for Christmas is a happy ending, but will her own fears of rejection put a spanner in the works? Or can new friends Brooke and Catherine keep her on track?
It's been three happy years since Catherine Blake began living with Brooke, and yet, still, she struggles to let go of the fear that she's too old and that one day, her lover will want someone younger.
As for Brooke, she's coming to understand that her little sister is no longer a kid, and with Robin heading off to university soon, Brooke must face her own issues with letting go…
Listing ID

:

3411

Author

:

Highton-Stevenson, Claire