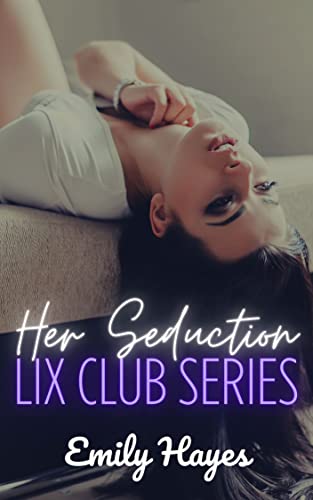 Quinn is the handsome, yet guarded owner of LA's most exclusive women-only club, Lix- an incredible adult playground where fantasies do come true. Can Lauren find a way to seduce Quinn and explore the magical world of Lix?
A sizzling hot Butch/Femme Age Gap Lesbian Romance with light BDSM themes by Emily Hayes
Lauren is curious to explore the enigmatic nightclub, Lix, and also her own sexuality. When she meets the club owner, Kelly Quinn, she is blown away by Quinn's charm and natural dominance. Quinn is fiercely guarded and Quinn is a player. Can Lauren find a way to change all of that?
This is the first of three parts of Lauren and Quinn's romance. It can be read as a standalone or as part of the Lix Club Series.
This book was previously titled Lix 1: My Wildest Fantasies
Listing ID

:

2790

Author

:

Hayes, Emily