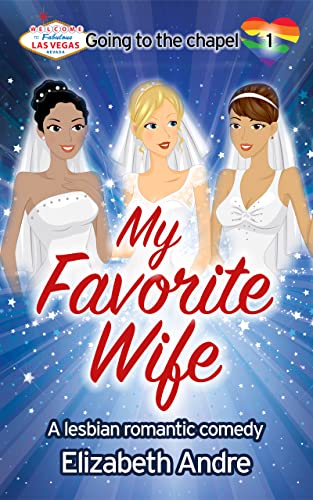 When the one person standing between you and true love is the wife you never knew you had…
When Aisha travels to Las Vegas with her fiancée Kris, all she wants is to get married. The venue is booked. The music has been chosen. The flowers are perfect. The guests are arriving.
On the casino floor Aisha runs into a long lost college friend. They'd gotten fake "married" many years before as part of a protest for same-sex marriage rights, but those rights have been granted. That marriage is no longer fake.
Now, Aisha has 72 hours to end one marriage before she starts the life she always dreamed of. All she has to do is find a judge basking naked in a hot tub on her day off and get to the chapel on time.
My Favorite Wife is the first book in the lesbian romantic comedy series, Going to the Chapel. It's a sweet romance, which means all scenes stop at the bedroom door, but there are lots of laughs and maybe a few superhero sightings.
Listing ID

:

4415

Author

:

Andre, Elizabeth