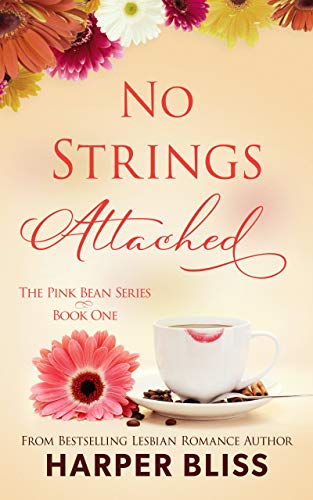 She had everything but happiness. When her fresh start awakens her truth, will she grab hold of hope?
Sydney, Australia. Micky Ferro feels empty. Worried that she'll be drifting forever, the forty-four-year-old divorced mother of two struggles to find new meaning. But when a rudely extroverted American woman breezes into the café she works at, the directionless barista is confused by her unexpected sparks of desire.
Apprehensive but excited to leap into the unknown, Micky agrees to step out of her comfort zone as long as the relationship stays strictly casual. But although she's determined not to fall for the first woman she's ever kissed, she fears the day they exchange teary farewells at the departure lounge.
Will their heartfelt chemistry slip away before she finds the voice to ask for what she craves?
No Strings Attached is the steamy first book in the Pink Bean series of standalone lesbian romances. If you like emotional journeys, lighthearted reads, and stories of wondrous beginnings, then you'll love Harper Bliss's sexy perk up.
Buy No Strings Attached to brew a cup of passion today!
Listing ID

:

3296

Author

:

Bliss, Harper