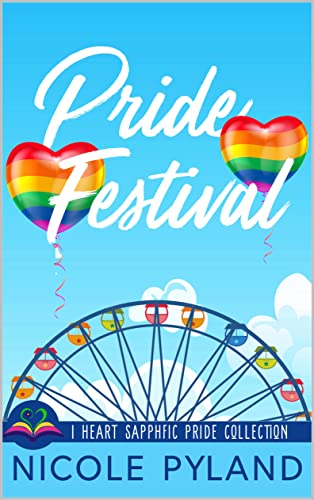 When Ruby Simon wanted something, she usually got it and didn't mind working hard for it. Her small town had never done anything for Pride month, and she was determined to change that. Starting with a parade would be a little much, so Ruby started planning a festival.
Chance Curtis was used to always being pulled into her best friend's orbit. She was an ally to the community, believing that love was love and that she'd find her person one day, but she never had anyone in her life like that, so it didn't matter anyway.
Jo Hemsworth never fit in. When Jo's single mother decided to move to a small town toward the end of Jo's junior year, Jo planned not to talk to anyone and just hoped to go to college one day. Never feeling like fitting in, and only in part because of being gay, Jo had no idea Chance was helping to plan a festival and would change Jo's life.
Jaden Hugo had been the girl with two gay dads ever since they adopted her, and she'd been questioning things about herself for a while. When her dads volunteer themselves and her to work at a Pride festival in another town, Jaden is completely taken aback because there was Ruby Simon, the girl who had made it all happen.
On the cusp of their high school graduation, Ruby and Chance were about to leave this place they'd called home and wanted to leave it better than they found it. In planning this first Pride event for their community, their lives also end up changing for the better.
Listing ID

:

2685

Author

:

Pyland, Nicole