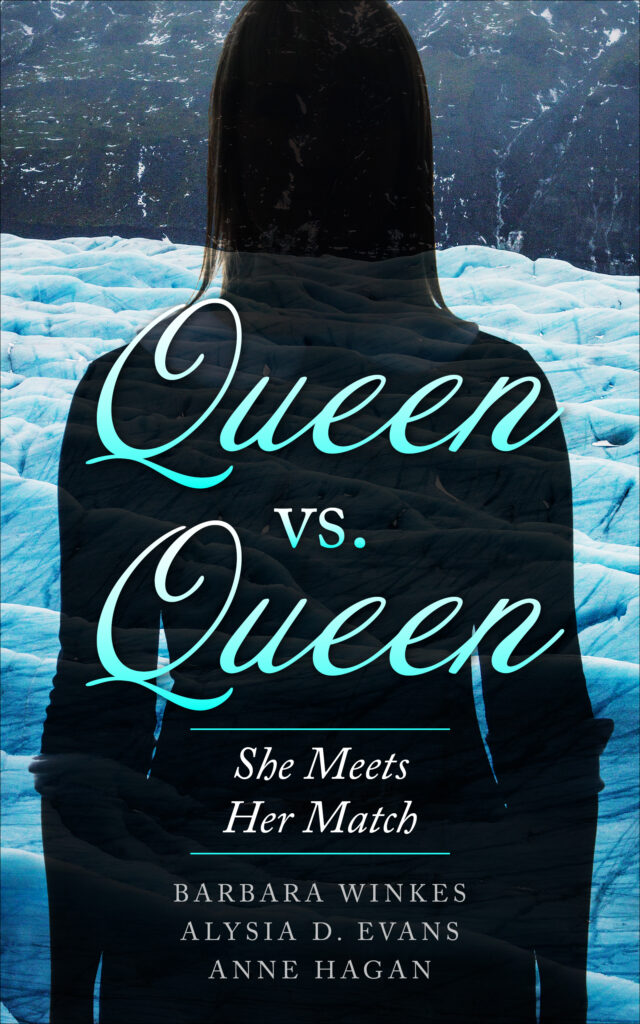 She meets her match!
When ice queens converge at a business conference, they exhibit ultimate control, authority, and strength. The conference forces the women to show their vulnerabilities. Will they thrive in the training situation? Is there a chance that any romantic unions could form? Or will any sparks of romance remain hidden beneath the icy exteriors of the attendees?
Three novellas of power and passion, all with a Happily Ever After.
***
Sunset to Sunrise by Barbara Winkes
When ice meets ice, can passion melt away the pain?
***
Adrenaline Kisses by Alysia D. Evans
When insubordinate Meryl and uptight Polly meet at a business coaching conference, there is instantaneous conflict and friction.
***
Turning Two by Anne Hagan
If your flame constantly singes others, maybe you need a dose of your own medicine.
Like ice queens? Here are three full-length stories with twice the fun and so many other things you like in your sapphic stories, like forced proximity, age gap, enemies to lovers – of course, – multi-racial relationships, rich/poor, butch/femme, medical, military, sports and so much more. These queens have it all!
P. S. For some background on the creation of 'Queen Vs Queen' please see, 'The Making of Queen Vs Queen' on the blog.
Listing ID

:

3671

Author

:

Winkes, Barbara - Evans, Alysia D. - Hagan, Anne