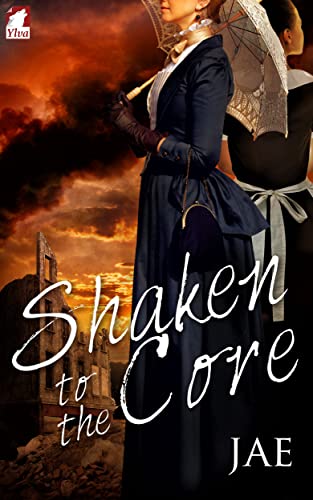 In this lesbian historical romance two young women of different social classes try to survive the Great Earthquake and Fires in San Francisco in 1906.
Kate Winthrop, the only child of a wealthy shipping magnate, has the course of her life charted for her by her parents. She's expected to marry well and produce a successor to the Winthrop empire. But Kate has a very different path in mind. Her true passion lies with photography—and with women.
Alone in the city after losing her brother, Sicilian immigrant Giuliana Russo starts working for the Winthrops as a maid. Despite their different social status, Kate and Giuliana become friends, much to the dismay of Kate's parents.
As the connection between the two women grows, a devastating earthquake hits San Francisco and ignites fires that sweep through the city for three days and nights.
Will the disaster shatter their tentative feelings for each other, or will they find the courage to save each other's lives—and their hearts?
Join Kate and Giuliana on a journey of danger and discovery in the action-packed historical romance Shaken to the Core, set against the backdrop of the 1906 San Francisco earthquake.
Listing ID

:

3539

Author

:

Jae