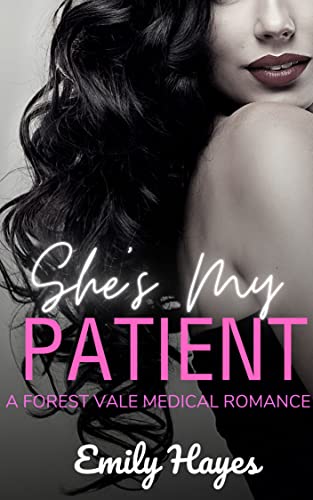 A high level doctor should never cross the line with her patient. But when the patient is so tempting… how can she resist?
Don't miss this steamy Age Gap Medical Romance from Emily Hayes. She's My Patient is a standalone romance in the ever popular Forest Vale Hospital Series
Dr Lillian Foster is the highly respected Head of Obstetrics and Gynaecology at Forest Vale Hospital. Dealing with pregnancy is her speciality. She is career focussed and highly driven. Nothing distracts her until she meets her enigmatic new patient.
Her new patient is beautiful and sexy as hell and used to getting what exactly she wants.
Doctors should not sleep with patients, it is absolutely against the rules and against Lillian's professional ethics.
But her new patient is so tempting. How can Lillian resist?
Listing ID

:

3258

Author

:

Hayes, Emily