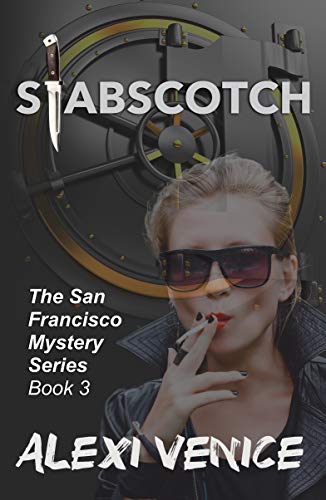 The San Francisco Mystery Series, Book 3
Detective Tommy Vietti expects the Feds to take a murder case from him since it involves an employee of the Federal Reserve Bank. Instead, they send Roxy MacNeil, a Scottish banking expert, to co-investigate. Smoking her cigarettes, using vulgar language, and drinking Scotch, Roxy gives the impression that she's a number-crunching savant, until she and Tommy pay a visit to a strip club, that is. Tommy wonders who she really is.
District Attorney Amanda Hawthorne wonders if she should have a baby, like her fiancée, Dr. Jen, but Amanda is in the middle of a re-election cycle. As they consider who might be the perfect sperm donor, Amanda becomes immersed in Tommy and Roxy's murder investigation.
Juggling her busy clinical practice and raising baby Kristin, Jen is by Amanda's side at public events. She can handle Amanda being a semi-celebrity, having a ton of old girlfriends, and even being hit on by strangers at the Dyke March. Roxy MacNeil, however, is Jen's worst nightmare. Beautiful. Mysterious. Smart. Sexy. And powerful. As far as Jen knows, Roxy is more powerful than Amanda, and Amanda is drawn to power like a dawg.
Message from Alexi Venice: "I have a confession. This was my favorite book in the SFMS to write. Why? Because the cyber-attacks by North Korea are based on real events. Remember Sony Pictures and the Federal Reserve Bank heist? In addition, everything Roxy MacNeil does makes me laugh. I just follow her around and chronicle her badassery! Expect to see her again in Book 7."
Listing ID

:

3453

Author

:

Venice, Alexi