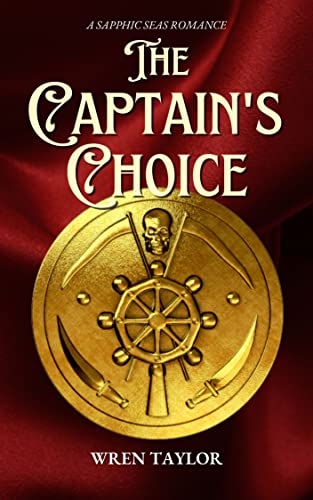 Wales, 1707
Mona Lloyd is desperate to escape a wedding and a future with a man she doesn't love. When she stows away on the only ship to visit her sleepy village of Ogmore-by-Sea, she learns the ship isn't all it seems, and neither is the beautiful, aloof captain that helms it. As Mona fights for acceptance among the ship's crew, she is also fighting a growing attraction to the alluring captain.
Captain Elinor Davies promised herself she would never fall in love again. She has everything she ever dreamed of: a ship of her own, a loyal crew, and wealth beyond her wildest dreams. But when a pretty, young stowaway appears on her ship to challenge everything she holds dear, she has to choose between her responsibility to her crew and her heart's true desire.
Can the two overcome their differences and a tragic past, or is history doomed to repeat itself? Follow Mona and Elinor to the Caribbean for this steamy, swashbuckling romance filled with adventure, danger, and desire in the Golden Age of Piracy.
Listing ID

:

3559

Author

:

Taylor, Wren