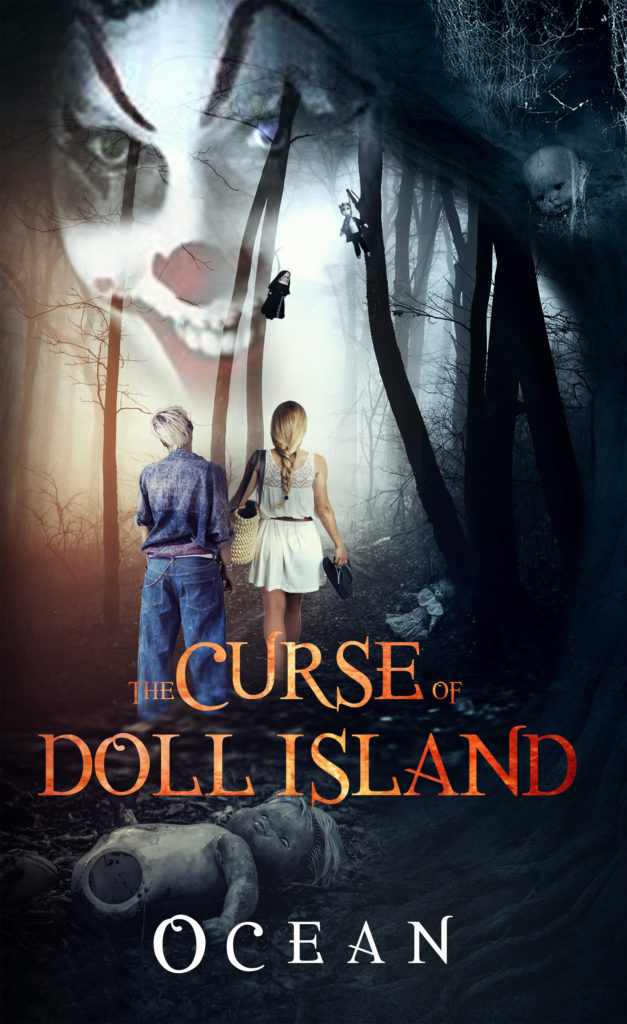 In 1732 a Shaman performed 'The Curse of the Damned' on two women, trapped their tormented souls in wax dolls, and banished them to a tiny island located between Key West and Cuba.
Fast forward to 2019. Rosie Moorea is a simple girl who lives an unassuming life. Her friends convince her that as a birthday gift, she needs to give herself a fun adventure. She overcomes long-standing anxieties and books a solo vacation. All is uneventful until she meets the charismatic, professional skateboarding movie star, Devin Fitzroy, who convinces her to go on a picnic. With a setting sun and an approaching storm, they end up on an island rumored to be haunted by cursed dolls.
Rosie and Devin don't believe the rumors about dolls that come alive when the sun goes down. However, they're about to discover there's more to worry about than bugs and snakes when they find themselves stranded on an island that holds many secrets, most of them evil.
Forced to confront their own fears and insecurities, the women are thrown into situations that require quick wit and bravery to survive. Will they survive the night to see the sunrise or will something more evil than they could ever have imagined get to them first?
The Curse of Doll Island will take you on a harrowing adventure you may want to, but might never, forget.
Listing ID

:

2630

Author

:

Ocean