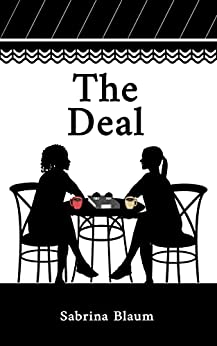 The Deal is the second stand-alone novel in the Constellation series, and it takes place after the events of the previously released novel, The Chase. It is a glacial slow-burn contemporary romance novel, and a take on the 'fake relationship' trope.
General Partnership Agreement
E. G. Jones, (Partner 1) residing at 1214 Salix Rd, Pattern, TX, and Nicole Summers (Partner 2), residing at 2004 Ash Ct, Austin, TX ("the Partners") agree as follows:
Fake Romantic Relationship
Since October 14, 2023, the Partners have voluntarily associated themselves together in a fake romantic relationship for the purpose of Partner 1 joining the holiday celebrations at Partner 2's family residence in Dallas, TX for both Thanksgiving and Christmas.

The assets of the Partnership include, but are not limited to, Partner 1 acting as the girlfriend of Partner 2 around the family of Partner 2 for the duration of this contract. Partner 1 shall receive a compensation of $10,000.
Term of Partnership
This partnership commenced in October 2023 shall continue until December 27, 2023, or until dissolved by mutual agreement of the parties or terminated by one Partner at any point. Payment shall be calculated based on term fulfilled at termination.
Listing ID

:

3093

Author

:

Blaum, Sabrina