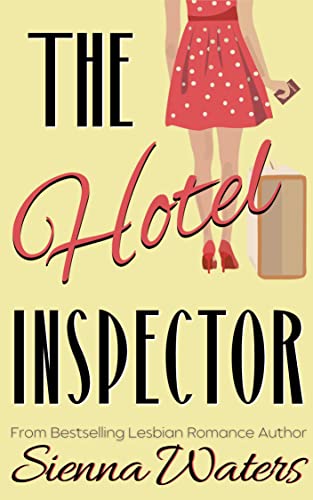 Room service has never been so much fun…
Ice queen hotel inspector Isla Seymour loves nothing more than her career. She's demanding, critical, and terrible with people. Until a buy-out means she's on shaky ground and about to take on what could be her last assignment.
Hotel owner Katie Taylor is a washed-up singer with a heart of gold. A heart whose size means her tiny seaside inn is on the brink of financial ruin.
But when an unlucky accident leaves Katie incapacitated, her friends step in to ensure Isla pays the price for hurting their beloved Katie. And suddenly, Isla and Katie are seeing far more of each other than either one bargained for.
Sometimes you just have to ask for what you want. As soon as you discover what that is, of course. Broken arms, stray dogs, interfering bosses, ghosts, and the best found family a girl can hope for all add up to an unconventional love story that shows we all deserve to be loved, no matter who we are. The moral of the story? Never be trapped outside your hotel room without your towel…
The Hotel Inspector is a standalone lesbian romance with a very happy ending.
Listing ID

:

4469

Author

:

Waters, Sienna