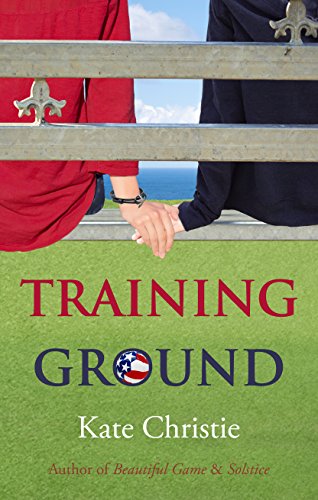 Sometimes a chance meeting can change everything.
At fifteen, Jamie Maxwell's main goals in life are to make the United States youth national soccer pool, move past the Incident-That-Shall-Not-Be- Named, and maybe—someday—kiss a girl. When she meets Emma Blakeley at a tournament in Southern California, something about the older girl draws her in. And it isn't that she expects to ever get the chance to kiss Emma. Really.
When Jamie invites her to sneak out on the last night of Surf Cup, Emma doesn't go because she likes Jamie's smile. She goes because, as the daughter of a surgeon and a nurse, she has a genetic predisposition to try to heal people. And Jamie, she can tell, is wounded.
Neither girl suspects that this first last night together will form the basis of a bond that will last across years and miles, from SoCal soccer fields and New York hotels to Portuguese beaches and the streets of Vancouver. But that's how most friendships begin, isn't it? With a smile and a nod and the courage to ask, "Do you maybe, possibly, want to come with me?"
Listing ID

:

3190

Author

:

Christie, Kate