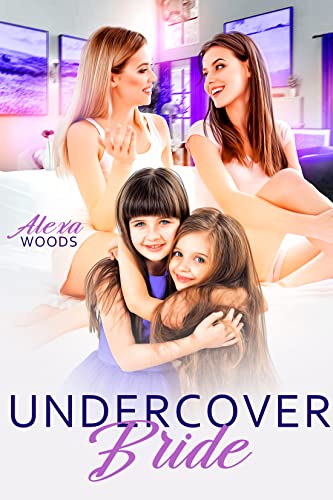 What happens when a plan to secure an inheritance takes an unexpected twist and a pretend marriage evolves into reality?
When Jacqueline boarded that flight, she was on her way to meet a fiancé her wealthy parents had chosen for her, marry, and settle down while hiding her true self forever—or at least until she could claim her inheritance and finally start living her own life.
However, the terribly bumpy plane ride brought about second thoughts. She realized that she had to come out, even if it meant losing her family's support after calling off the engagement.
Unless she found a solution: a fake marriage to save the day. And she might just meet the perfect stranger on that plane.
Soon, Jacqueline found herself living a completely different life with the most amazing woman she had ever met and her two lovely daughters.
A successful art gallery owner and a devoted mom, for Noella, life had been pretty good, except for the hole in her heart left by her partner's death.
Romance had been off the menu for six years. Until Jack came along.
Somehow, the young woman with an irrational fear of flying managed to penetrate the walls around Noella's heart. But even though Noella felt a strong desire to protect her from the start, offering to marry Jack to get her out of trouble may have been taking things too far.
Their pretend romance was never meant to be forever, but what happens when they both start wanting more than they ever thought was possible?
"Undercover Bride "is the second book in the 'All Her Little Secrets' captivating FF romance series by Alexa Woods, featuring strong women and adorable kids.
Listing ID

:

4551

Author

:

woods, Alexa