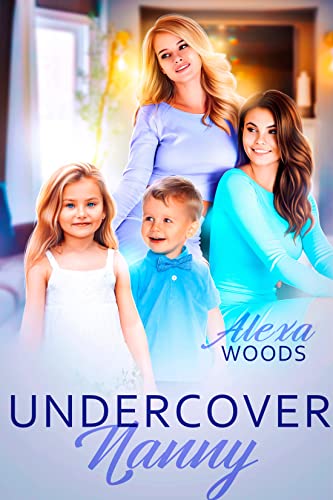 When an undercover reporter falls for her target she must decide what matters more: the story of a lifetime or a lifetime of love?
Zilla Parks has never been so screwed in all her life.
First, her soon-to-be ex-husband leaves her high and dry, and then her kids get kicked out of daycare. Desperate, Zilla does something she swore she'd never do – she hires a nanny.
Having a stranger in her home is bad enough but things soon get even more bizarre. Bronwyn, the lovely nanny, charms her way into her children's hearts, and to Zilla's surprise, she finds herself drawn to her as well.
As she falls head over heels for her much younger and stunning nanny, Zilla must wonder – has she been lying to herself her entire life?
Zilla has secrets, but so does the woman she's falling for.
Bronwyn Montgrand, an investigative reporter, is not one to be easily swayed. Zilla Parks, the CFO of a successful nonprofit, mother of two charming children, and damn beautiful to boot, may be a role model for many, but Bronwyn believes that behind the do-gooder facade hides a cynical thief.
To prove that perfect Mrs. Parks is a fraud, Bronwyn goes undercover – as Zilla's nanny. It's a tough gig for someone who doesn't even like children, but she'll go any length to reveal the truth to the world. And to publish a winning story.
But the longer Bronwyn stays around Zilla and her adorable children, the more she starts to doubt. Nothing looks as she thought. And she's falling for her mark on top of it.
When all the secrets are uncovered, will the career-boosting news story be worth losing a love of a lifetime? And is Zilla's sudden passion for a woman a real thing or was it just a flash in the pan?
Undercover Nanny is the first in the "Bonds and Assets" captivating and steamy FF romance series by Sienna Harper and Alexa Woods.
While each book in the series can be read as a stand-alone with a guaranteed happily ever after for the couple, Alba and Meg's story sets the tone for the rest of the series.
Listing ID

:

3987

Author

:

woods, Alexa