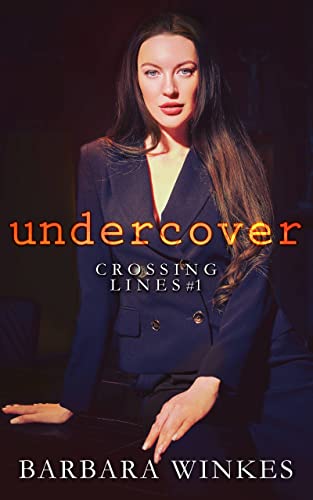 Crossing Lines: Undercover
KENDALL
I swore to avenge my father's death. I have to do it not only for my peace of mind, but to make sure everyone, from my family to the Biancos, knows that I am in charge now.
It's lonely at the top. Jess is exactly who I need by my side, and I can't let her go, even knowing about the danger that's coming. Even after I learn of her true identity…
JESS/ROBYN
I began this undercover mission with good intentions and an infatuation for my target, Kendall Mancini, heir to a crime empire. My mission: to convince her to give up her vendetta and work with the authorities instead. For that, I had to get close to her.
I did get close to her. I couldn't resist.
Now there's no way back.
If we both want to survive this, we must do the impossible: Trust each other.
Listing ID

:

3118

Author

:

Winkes, Barbara