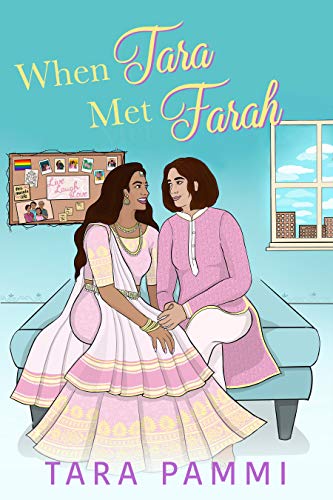 Horny food vlogger meets grumpy math genius in this emotional, sexy, new-adultish contemporary romance and have to decide if love is worth all the vulnerabilities it demands.
Sunshine Girl needs math lessons…
Nineteen-year-old Tara Muvvala didn't mean to lead a double life. But her bone-deep aversion to math + a soul-deep desire to please her mother = her failing math grade + exploding food vlog 'this masala life'. Enter her mother's research intern and resident math genius Farah Ahmed. Tara makes a deal with Farah – help her pass the math course and she'll welcome Farah into the local Bollywood Drama & Dance Society.
Grumpy girl gets life lessons…
After losing her mom to a heart attack, dumping her small-minded boyfriend (she's bisexual, not confused) and reluctantly moving to the US to be near her dad – all in the span of eighteen months, twenty-three-year-old Farah has hit the full quota on LIFE. Two things keep her going – her internship with a brilliant statistics professor and the possibility of meeting her dancing idol through the Bollywood Drama & Dance Society. That is, if her new hot-mess housemate will let her.
Soon Tara and Farah are bonding over chicken biryani, dancing to Bollywood Beats at midnight and kissing against all the odds. And maybe beginning to realize that while life's even more complicated than math, love is the one variable that changes everything!
Will Tara and Farah realize that together they have the recipe for a Happily Ever After?
Listing ID

:

4216

Author

:

Pammi, Tara