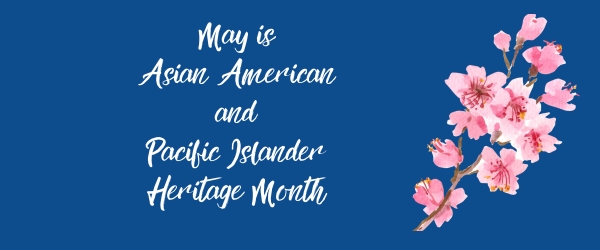 May is Asian American and Pacific Islander (AAPI) Heritage Month celebrating the achievements and contributions of Asian Americans and Pacific Islanders in the United States.
Here at MyQueerSapphFic, we want to celebrate diversity and achievement the way we always do; with books! Anne had a great time selecting these. Some she's read and loved. Others, she's added to her to be read pile and they will be read…as soon as she's done researching pesky backstory for a work in progress.
Anne apologizes in advance if the authors of any of her picks have returned to their roots. Some of these authors are lifelong Americans, born here to parents from other countries. Some immigrated to the US. Without further ado, a few gems from a diverse group of AAPI sapphic authors: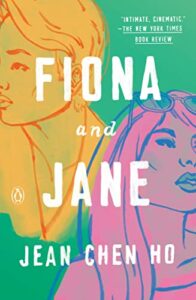 Fiona and Jane
by Jean Chen Ho (Taiwanese American) – 
Published by Viking
Best friends since second grade, Fiona Lin and Jane Shen explore the lonely freeways and seedy bars of Los Angeles together through their teenage years, surviving unfulfilling romantic encounters, and carrying with them the scars of their families' tumultuous pasts. Fiona was always destined to leave, her effortless beauty burnished by fierce ambition—qualities that Jane admired and feared in equal measure. When Fiona moves to New York and cares for a sick friend through a breakup with an opportunistic boyfriend, Jane remains in California and grieves her estranged father's sudden death, in the process alienating an overzealous girlfriend. Strained by distance and unintended betrayals, the women float in and out of each other's lives, their friendship both a beacon of home and a reminder of all they've lost.
In stories told in alternating voices, Jean Chen Ho's debut collection peels back the layers of female friendship—the intensity, resentment, and boundless love—to probe the beating hearts of young women coming to terms with themselves, and each other, in light of the insecurities and shame that holds them back.
Spanning countries and selves, Fiona and Jane is an intimate portrait of a friendship, a deep dive into the universal perplexities of being young and alive, and a bracingly honest account of two Asian women who dare to stake a claim on joy in a changing, contemporary America.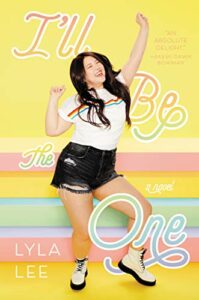 I'll be the One
by Lyla Lee (Korean American)
– Published by Katherine Tegan Books (Harper-Collins Children's)
Skye Shin has heard it all. Fat girls shouldn't dance. Wear bright colors. Shouldn't call attention to themselves. But Skye dreams of joining the glittering world of K-Pop, and to do that, she's about to break all the rules that society, the media, and even her own mother, have set for girls like her.
She'll challenge thousands of other performers in an internationally televised competition looking for the next K-pop star, and she'll do it better than anyone else.
When Skye nails her audition, she's immediately swept into a whirlwind of countless practices, shocking performances, and the drama that comes with reality TV. What she doesn't count on are the highly fat-phobic beauty standards of the Korean pop entertainment industry, her sudden media fame and scrutiny, or the sparks that soon fly with her fellow competitor, Henry Cho.
But Skye has her sights on becoming the world's first plus-sized K-pop star, and that means winning the competition—without losing herself.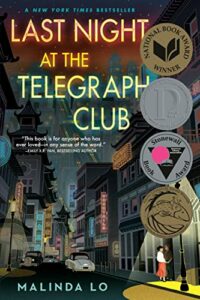 Last Night at the Telegraph Club
by
Malinda Lo (Chinese American)
– Published by Dutton Books for
Winner of the National Book Award
A 
New York Times
 Bestseller
"The queer romance we've been waiting for."—
Ms. Magazine
Seventeen-year-old Lily Hu can't remember exactly when the feeling took root—that desire to look, to move closer, to touch. Whenever it started growing, it definitely bloomed the moment she and Kathleen Miller walked under the flashing neon sign of a lesbian bar called the Telegraph Club. Suddenly everything seemed possible.
But America in 1954 is not a safe place for two girls to fall in love, especially not in Chinatown. Red-Scare paranoia threatens everyone, including Chinese Americans like Lily. With deportation looming over her father—despite his hard-won citizenship—Lily and Kath risk everything to let their love see the light of day.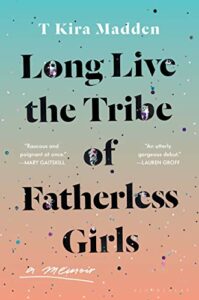 Long Live the Tribe of Fatherless Girls: A Memoir by T. Kira Madden (AAPI Author) – Bloomsbury Publishing
Acclaimed literary essayist T Kira Madden's raw and redemptive debut memoir is about coming of age and reckoning with desire as a queer, biracial teenager amidst the fierce contradictions of Boca Raton, Florida, a place where she found cult-like privilege, shocking racial disparities, rampant white-collar crime, and powerfully destructive standards of beauty hiding in plain sight.
As a child, Madden lived a life of extravagance, from her exclusive private school to her equestrian trophies and designer shoe-brand name. But under the surface was a wild instability. The only child of parents continually battling drug and alcohol addictions, Madden confronted her environment alone. Facing a culture of assault and objectification, she found lifelines in the desperately loving friendships of fatherless girls.
With unflinching honesty and lyrical prose, spanning from 1960s Hawai'i to the present-day struggle of a young woman mourning the loss of a father while unearthing truths that reframe her reality, Long Live the Tribe of Fatherless Girls is equal parts eulogy and love letter. It's a story about trauma and forgiveness, about families of blood and affinity, both lost and found, unmade and rebuilt, crooked and beautiful.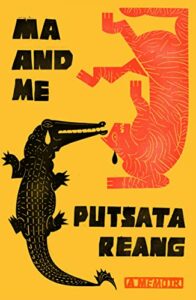 Ma and Me
by
PutSata Reang (Cambodian American)
– Published by MCD
Winner of the 2023 Pacific Northwest Book Award.
Finalist for the 2023 Lesbian Memoir/Biography Lambda Literary Award
When Putsata Reang was eleven months old, her family fled war-torn Cambodia, spending twenty-three days on an overcrowded navy vessel before finding sanctuary at an American naval base in the Philippines. Holding what appeared to be a lifeless baby in her arms, Ma resisted the captain's orders to throw her bundle overboard. Instead, on landing, Ma rushed her baby into the arms of American military nurses and doctors, who saved the child's life. "I had hope, just a little, you were still alive," Ma would tell Put in an oft-repeated story that became family legend.
Over the years, Put lived to please Ma and make her proud, hustling to repay her life debt by becoming the consummate good Cambodian daughter, working steadfastly by Ma's side in the berry fields each summer and eventually building a successful career as an award-winning journalist. But Put's adoration and efforts are no match for Ma's expectations. When she comes out to Ma in her twenties, it's just a phase. When she fails to bring home a Khmer boyfriend, it's because she's not trying hard enough. When, at the age of forty, Put tells Ma she is finally getting married―to a woman―it breaks their bond in two.
In her startling memoir, Reang explores the long legacy of inherited trauma and the crushing weight of cultural and filial duty. With rare clarity and lyric wisdom, Ma and Me is a stunning, deeply moving memoir about love, debt, and duty.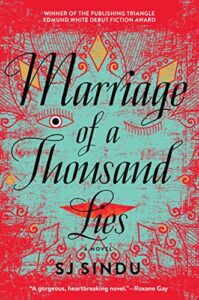 Marriage of a Thousand Lies
by
SJ Sin (Sri Lankin American – Tamil diaspora)
– Published by Soho Press
Lucky and her husband, Krishna, are gay. They present an illusion of marital bliss to their conservative Sri Lankan–American families, while each dates on the side. It's not ideal, but for Lucky, it seems to be working. She goes out dancing, she drinks a bit, she makes ends meet by doing digital art on commission. But when Lucky's grandmother has a nasty fall, Lucky returns to her childhood home and unexpectedly reconnects with her former best friend and first lover, Nisha, who is preparing for her own arranged wedding with a man she's never met.
As the connection between the two women is rekindled, Lucky tries to save Nisha from entering a marriage based on a lie. But does Nisha really want to be saved? And after a decade's worth of lying, can Lucky break free of her own circumstances and build a new life? Is she willing to walk away from all that she values about her parents and community to live in a new truth? As Lucky—an outsider no matter what choices she makes—is pushed to the breaking point, Marriage of a Thousand Lies offers a vivid exploration of a life lived at a complex intersection of race, sexuality, and nationality. The result is a profoundly American debut novel shot through with humor and loss, a story of love, family, and the truths that define us all.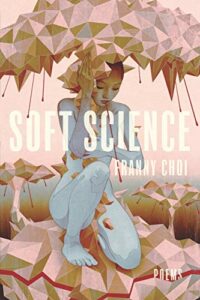 Soft Science
by
Franny Choi (Asian American)
– Alice James Books (A non-profit poetry press)
A Book Riot Must-Read Poetry Collection
Soft Science explores queer, Asian American femininity. A series of Turing Test-inspired poems grounds its exploration of questions not just of identity, but of consciousness—how to be tender and feeling and still survive a violent world filled with artificial intelligence and automation. We are dropped straight into the tangled intersections of technology, violence, erasure, agency, gender, and loneliness.
"…these beautiful, fractal-like poems are meditations on identity and autonomy and offer consciousness-expanding forays into topics like violence and gender, love and isolation." –NYLON
This Time Will Be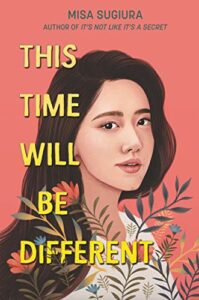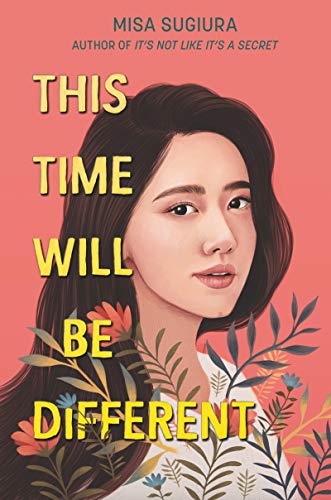 Different by Misa Sugiura (Japanese American) – Published by Harper Teen
Katsuyamas never quit—but seventeen-year-old CJ doesn't even know where to start. She's never lived up to her mom's type A ambition, and she's perfectly happy just helping her aunt, Hannah, at their family's flower shop.
She doesn't buy into Hannah's romantic ideas about flowers and their hidden meanings, but when it comes to arranging the perfect bouquet, CJ discovers a knack she never knew she had. A skill she might even be proud of.
Then her mom decides to sell the shop—to the family who swindled CJ's grandparents when thousands of Japanese Americans were sent to internment camps during WWII. Soon a rift threatens to splinter CJ's family, friends, and their entire Northern California community; and for the first time, CJ has found something she wants to fight for.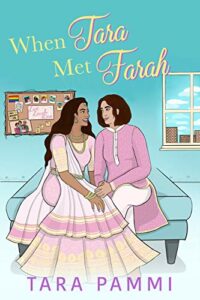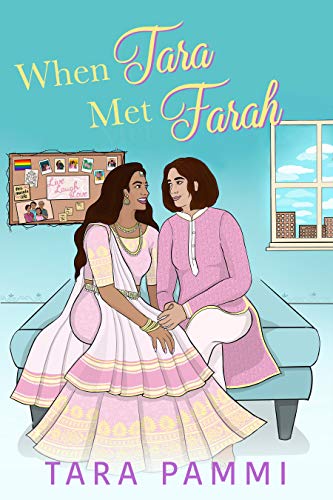 When Tara Met Farah by Tara Pammi (Indian American) – Indie Author
Horny food vlogger meets grumpy math genius in this emotional, sexy, new-adultish contemporary romance and have to decide if love is worth all the vulnerabilities it demands.
Sunshine Girl needs math lessons…
Nineteen-year-old Tara Muvvala didn't mean to lead a double life. But her bone-deep aversion to math + a soul-deep desire to please her mother = her failing math grade + exploding food vlog 'this masala life'. Enter her mother's research intern and resident math genius Farah Ahmed. Tara makes a deal with Farah – help her pass the math course and she'll welcome Farah into the local Bollywood Drama & Dance Society.
Grumpy girl gets life lessons…
After losing her mom to a heart attack, dumping her small-minded boyfriend (she's bisexual, not confused) and reluctantly moving to the US to be near her dad – all in the span of eighteen months, twenty-three-year-old Farah has hit the full quota on LIFE. Two things keep her going – her internship with a brilliant statistics professor and the possibility of meeting her dancing idol through the Bollywood Drama & Dance Society. That is, if her new hot-mess housemate will let her.
Soon Tara and Farah are bonding over chicken biryani, dancing to Bollywood Beats at midnight and kissing against all the odds. And maybe beginning to realize that while life's even more complicated than math, love is the one variable that changes everything!
Will Tara and Farah realize that together they have the recipe for a Happily Ever After?