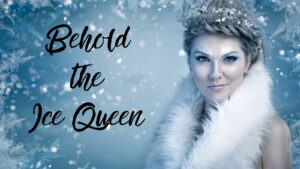 There's something so appealing about the "ice queen" – that emotionally distant, mysterious female character who keeps others at arm's length. In many sapphic stories, the ice queen slowly thaws out as another woman chips away at her frosty exterior. This popular romance trope features an initially cold heroine who gradually warms up to love through the persistence and charm of another character.
The appeal is obvious – who doesn't love a challenge? The ice queen is unattainable, her heart locked away where no one can touch it. Her love interest must carefully navigate the labyrinth of her defenses, finding cracks in the armor and proving their worth. It's immensely satisfying to watch the ice queen's resistance slowly melt away as she lets her lover in. We get to experience the transformative power of love along with these characters.
Beyond the tantalizing romantic tension, ice queens are also intriguing characters in their own right. What made this woman so guarded and untouchable? Her backstory and inner complexity are slowly revealed, adding more dimension. Underneath that icy surface is a passionate heart longing for connection.
I know the title says I'll highlight 5 unforgettable sapphic books featuring compelling ice queen archetypes, but there are so many great ones…and one amazing author of sapphic ice queens. You're going to get some bonuses! You'll find space necromancers, demon concubines, cyborg mechanics, uptight executives, a cellist/assassin and more. Join me as I explore these frigid but irresistible heroines and the women who inspire them to thaw!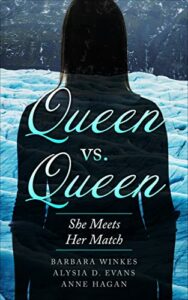 Ice queens are not easy to write. All those rough edges… Can you imagine writing two of them facing off against each other? I did it along with my friends Barbara Winkes and Alysia D. Evans. We created an anthology of three full length novellas, each pairing two queens. You can read all about the making of Queen Vs. Queen here. The book is on sale all through October for only $.99 US/equivalent.
Enjoy your ice!
~Anne