In 2009, author Malindo Lo rocked the world of YA literature with her Cinderella retelling novel, Ash, published by mainstream publisher – after a bidding war – Little Brown. A hit with YA readers, the story introduced them to a lesbian main character where the romance, rather than the sexuality, was more important to the story.
Malinda would follow Ash with Huntress, a prequel to Ash, and take popular YA books with sapphic protagonists to the masses.
I had the pleasure of hearing Malinda give the Keynote address at the 2019 GCLS Conference in Pittsburgh, PA. Ten years after Ash, sapphic YA had exploded and an enthusiastic audience of young and not so young readers hung on her every word.
Now, there's lots of sapphic YA out there to choose from, and so much of it is so good! Let's dive in to some of our reader's favorites besides Ash, Huntress, and Malinda's more recent YA novel, profiled here on the blog last week with AAPI authors, Last Night at the Telegraph Club.
***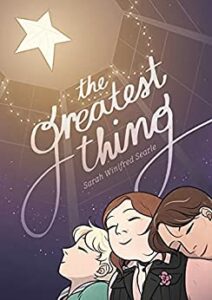 Readers on Tumblr can't get enough of this graphic novel by Australian author and illustrator Sarah Winifred Searle, The Greatest Thing. The comic/graphic novel, featuring 'Winifred' as she enters her sophomore year of high school and makes some new friends is a 2023 Lambda Literary Award (Lammy) finalist.
***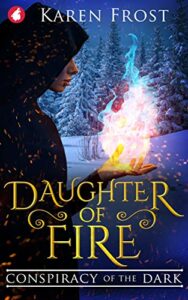 Ylva Publishing author Karen Frost's , four book YA high fantasy series, Destiny and Darkness keeps finding new readers enthralled by Aeryn who can create fire, and Lsye, the healer whose love Aeryn cannot have. The series starts with the book, Daughter of Fire: Conspiracy of the Dark.
***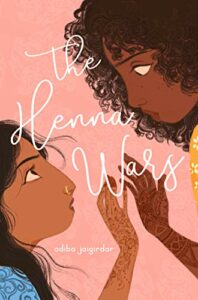 A book that came up with our readers and multiple times in online forums was, The Henna Wars by Adiba Jaigidar. Follow the adventures of Nishat and Flavia as they compete against each other in a school competition and fall in love along the way.
***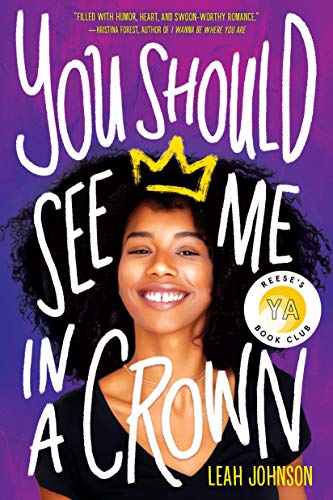 You Should See Me in a Crown by Leah Johnson is a 'Teacher's Pick' and a 'Time Magazine Best YA Book of all Time." In the story, we follow Liz as she schemes to become the prom queen and get the scholarship she needs to go to the college of her dreams and get out of her small Indiana hometown. The only thing standing in her way is Mack; the girl she's falling for who is also running for prom queen.
***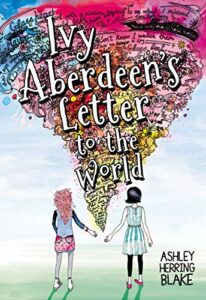 Ivy Aberdeen's Letter to the World by Ashley Herring Blake is a Multi-Award Winning novel full of drama and romance when a tornado erases a home and creates a private dilemma for one of it's former inhabitants, twelve year old, Ivy.
***
The Lesbiana's Guide to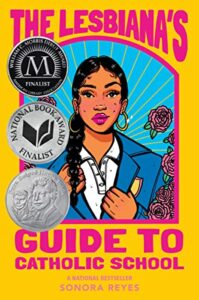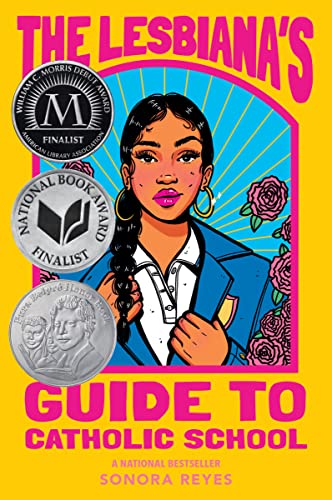 Catholic School by Sonora Reyes is a 2023 Lambda Literary Award (Lammy) Finalists in the YA category and a finalist for three additional literary awards. It is a Walter Honor Award Winner  and a Pura Belpré Honor Book. It's the "…Sharply funny and moving debut novel about a queer Mexican American girl navigating Catholic school, while falling in love and learning to celebrate her true self. "
***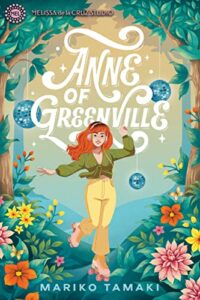 Our readers call this next YA novel just plain fun. It's a modern reimagining of Anne of Green Gables by Mariko Tamaki, Anne of Greenville. YA readers that remember the disco era will get a kick out of this story. Oh, and it's Disney published; one of the many reasons Disney gets targeted for boycotts for support of the LGBTQ community and it's art.
***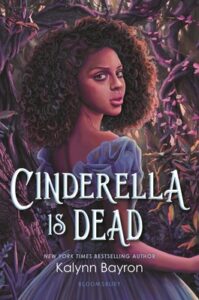 This next book is a personal favorite, as is this quote from it:
"Do not be silent. Raise your voice. Be a light in the dark."
It's from Cinderella is Dead by Kaylynn Bayron. It's 200 years after Cinderella found her prince, but the fairy tale is over. Teen girls are now required to appear at the Annual Ball, where the men of the kingdom select wives based on a girl's display of finery. If a suitable match is not found, the girls not chosen are never heard from again.
***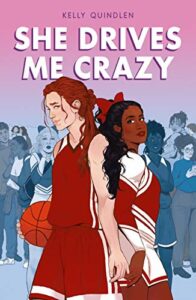 No list of sapphic YA books would be complete without talking about author Kelly Quindlen and her string of best selling books. She started as an indie with her book, Her Name in the Sky. Her most current best seller is the book, She Drives Me Crazy, published by Roaring Brook Press, a division of Macmillan.
"High school nemeses fall in love in Kelly Quindlen's She Drives Me Crazy, a queer YA romcom…"
***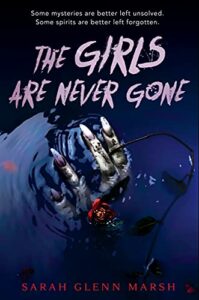 Finally, a little YA horror to leave you with, if the Cinderella as Handmaids Tale story wasn't enough to put some fear in you. How about The Girls are Never Gone by Sarah Glenn Marsh?
"The Conjuring meets Sadie in this queer ghost story, when seventeen-year-old podcaster Dare finds herself in a life-or-death struggle against an evil spirit."
***
That's a lot of great YA! And yet, there's so much more. You've got your work cut out for you.
Happy reading!
~Anne