A Secret I Can't Tell: The First Generation of Children from Openly Gay and Lesbian Homes
Non-Fiction / 82 views / Popular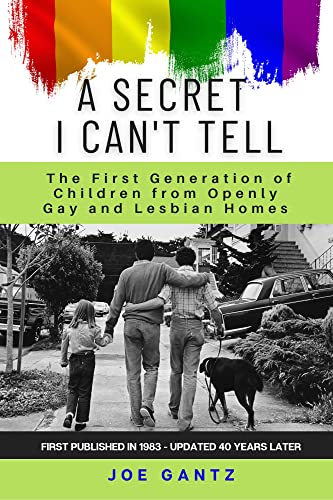 2022 edition includes an update from the children 40 years later!
In 1977 a law was passed in Florida banning discrimination in housing, employment, and public accommodation based on sexuality. This law was an important step towards respecting gay and lesbian civil rights. However, immediately after it was passed, a group called Save Our Children vowed to overturn the law. This group stirred up so much fear regarding the idea of a gay role model, such as a teacher, interacting with children that the gay-rights ordinance was repealed.
In 1979 Joe Gantz decided to show more realistic and positive gay role models than the distorted images promoted by the campaign, by finding families raising children in openly gay homes and asking them to tell their story. A Secret I Can't Tell follows five families raising children in homes where one or both parents were not hiding their homosexuality. This book was first published in 1983, and it's being republished in 2022 with an update from many of the children 40 years later.
A Secret I Can't Tell is a time capsule which gives insight into the intense stress and uncommon bravery that gay and lesbian couples and their children had to go through as pioneers in this movement. The stories told by these kids and their parents can help us appreciate the many challenges that gay families had to deal with as the first wave of families living in openly gay and lesbian homes.
Listing ID

:

4507

Author

:

Gantz, Joe