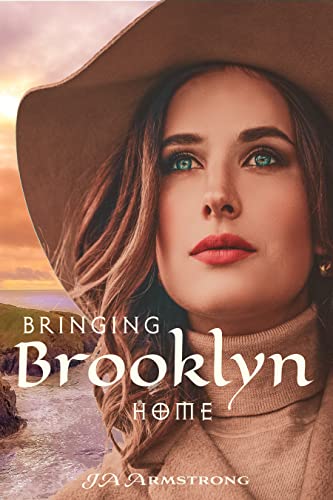 It's been two years since writer Carter Riordan hired Brooklyn Brady to organize the chaos on her desk. Life has never been better for Carter. But her time with Brooklyn hasn't been without its share of sadness. Tragedy rocked Brooklyn's world when her father, Will, was diagnosed with terminal cancer. Instead of celebrating her first year with Carter on a romantic getaway, Brooklyn mourned the passing of her father.
As the holidays approach, Carter gets an unexpected visit for her nephew Jeremy. Jeremy shares news that sheds light on things left unsaid between Carter and Brooklyn. Carter has always let Brooklyn take lead the direction of their relationship, leaving Brooklyn to wonder if Carter wants the same things. Before Brooklyn's father died, he told Carter that the only regrets in life were things left undone and unsaid. Carter promised to never let things go unsaid with Brooklyn. She hasn't lived up to her promise.
Grief is a strange mistress. Letting go of the past, of fear, insecurity, and speaking the truth aren't as easy as self-help books and talk shows suggest. The only way Carter can fulfill her promise is to tell Brooklyn her truth. When Carter takes the lead, she opens the next chapter in an epic adventure, more exciting that any she's written with elves and wizards.
Bringing Brooklyn Home is the sequel to the novella, 'Crossing into Brooklyn.'
Listing ID

:

2723

Author

:

Armstrong, JA