Pride month will be with us beginning tomorrow in most countries where Pride events can be openly celebrated. In the spirit of Pride, I've picked ten fiction books, some out of a promotion, several out of my 'To Be Read' (TBR) pile, I'm looking forward to reading in the next month or so. Most are romance, and most have positive themes.
Some of the books are indie and are running in said promotion where I personally have a book listed this month. Some are from publishers large and small.  Most have been recommended to me (even above the promotion) as 'must read' stories of sapphic love and pride.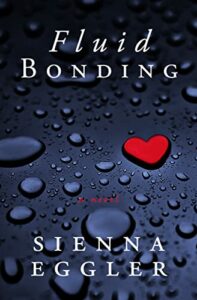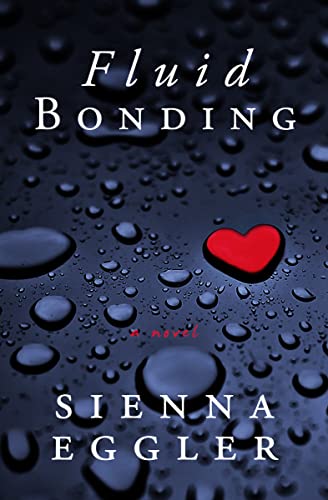 Fluid Bonding: A Sapphic Paranormal Romance was published in August of 2022 by indie author Sienna Eggler – If you know me, you know mysteries are my first love.  This was suggested because it has those intrigue elements I like to see in romance too. Bonus points for having one of the leads be non-binary and neurodivergent.
$4.99 at Amazon and other major retailers.
###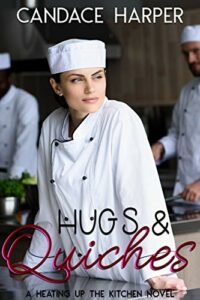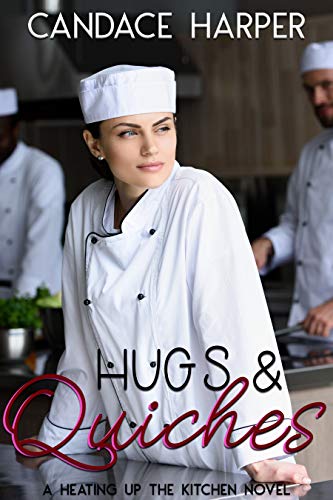 Hugs and Quiches was published back in 2020 by indie author/tiny press author Candace Harper. I'm a fan of cooking competition television shows and more than a few people know this. I'm not super talented in the kitchen myself, but my family doesn't starve either. I live my high end culinary dreams vicariously through such shows. Two people that know this have both recommended this book. It sounds like a great second chance romance for at least one of the main characters, and a thawing the ice queen trope for the other one. Yum!
Also $4.99 at Amazon and other major retailers.
###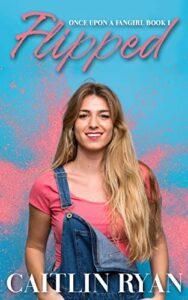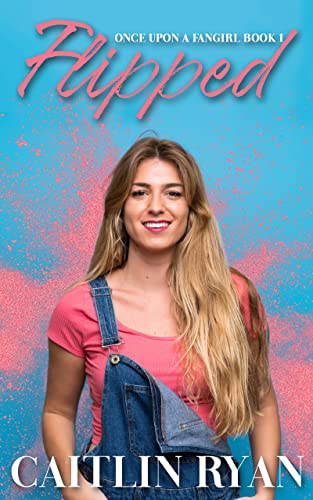 Flipped: A Once Upon a Fangirl Book – Another book I missed back in 2020 when Caitlin Ryan self-published it caught my eye in that promo that starts tomorrow. During the pandemic I got hooked on home renovation shows that now vie for my precious few hours of aimless TV time a week alongside those cooking shows/competitions I mentioned. The model on this cover? To me, she looks a little like a longer haired, slightly younger Alison Victoria of 'Windy City Rehab.' That's who I'll be picturing the whole time I read this story about a travel agent and a 'lesbian couple' that remodel homes.
Currently $.99 at Amazon and available via Kindle Unlimited.
###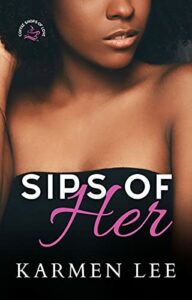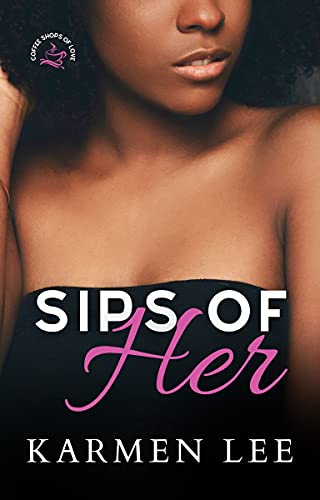 Sips of Her (Coffee Shops of Love Book 2) – A 2021 Sapphic romance by indie author Karmen Lee. Karmen is known for the diversity of her romances in both the multicultural aspects of them and in the sexualities/genders of her pairings. This one intrigues me because it offers both the cuteness of a romcom and some steam.
Currently $2.99 at Amazon and available via Kindle Unlimited.
###
I admit to starting this book by Ryann Fletcher when it came out in 2020…right before covid sent my wife home to work for months and my foster kids home to be homeschooled for months. I put it down 'temporarily' and lost track of it. It's been waiting for me in my Kindle ever since. I'll be starting it over gladly, and now there are four more books in the series to check out too.
At this writing this is $.99 at Amazon and at other major online retailers.
###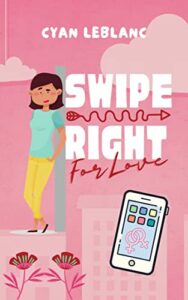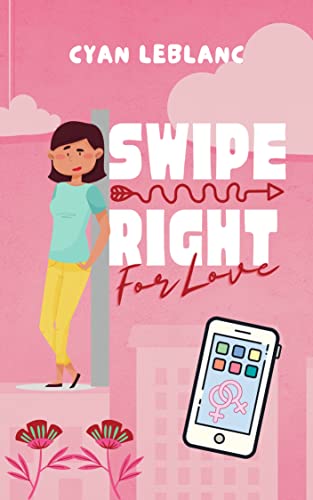 Swipe Right for Love This very recent release by Cyan LeBlanc (of fanfic fame) through her own small press, Posies and Peacocks, is quite the modern take on dating via apps. The format of the book is also very modern as each chapter is a date and, until it all works out in the end, it sounds like we'll only get the viewpoint of one main character. I can't wait to see how Cyan handles that!
Currently $3.99 at Amazon and available via Kindle Unlimited.
###
We finish with four books from large publishing houses, all well rated, and all with either intricate plots or tough themes that resolve well for the sapphics involved. No killing off your lesbians in these stories!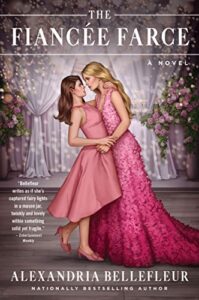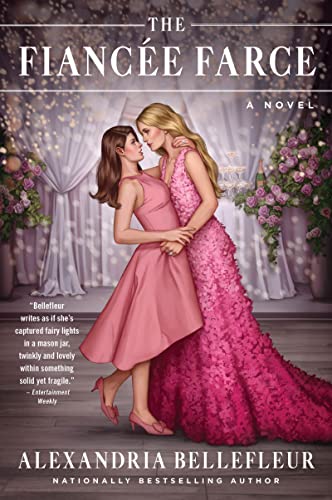 The Fiancée Farce – Avon published, Lammy Award winning author Alexandria Bellfleur is no stranger to sapphic book lovers, or to anyone who reads romance. This April release gives those book lovers what they love; a fake relationship book about book lovers. I can't wait to dig into this.
$10.99 at Amazon and most other major retailers.
###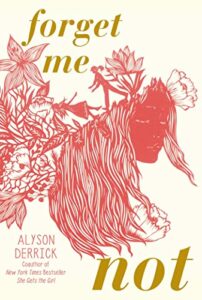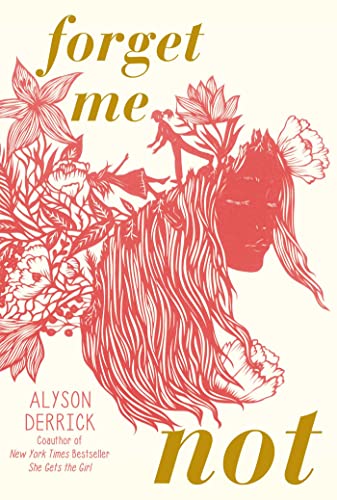 Forget Me Not Have you seen the Adam Sandler romcom movie, 50 First Dates, which was based on a true story? If you haven't, watch it. I'll wait. After that, lets read Alyson Derrick's solo debut together and get the deeply emotional side of the same sort of story, but sapphic. Bonus points here from me for setting the story in small town western PA, near where I grew up and an area know well.
This was published in April by Simon and Schuster. It's available for $10.99 from Amazon and most other retailers.
###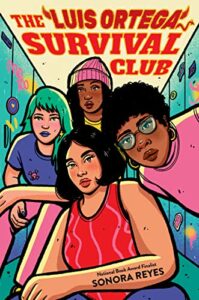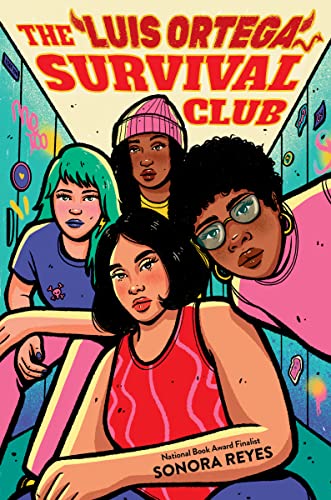 The Luis Ortega Survival Club Author Sonora Reyes (The Lesbiana's Guide to Catholic School) is back with another teen and young adult hit, this one published last week by Balzer and Bray. Trigger warning: It deals with rape as is made very clear in the blurb.
I'll be reading it. I can't wait to see how Sonora portrayed these young women supporting each other and standing up for themselves.
It's available on Amazon and other major retailers from Harper-Collins for $11.99.
###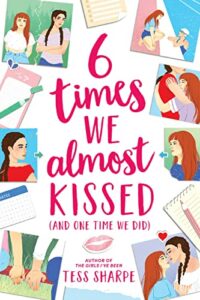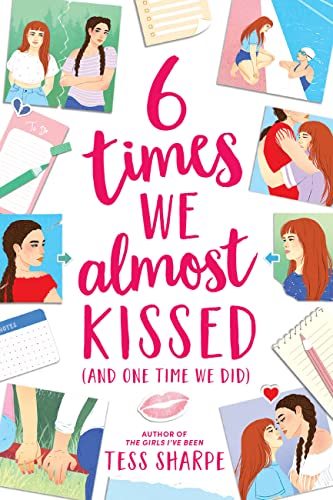 Last, but by no means least is, 6 Times We Almost Kissed and One Time We Did. This book by Tess Sharpe came out in January. Hachette has it on sale at this writing for $3.99.  From the blurb, which sounds so sweet, I'd label it teen/young adult on the cusp of new adult.
Available at most majo
There you have the books on my Pride month reading list…that I know about so far. What's on your list?
~Anne