Saturday evening I had an online chat with Erin that started out being about the ultimate demise of Women and Words which I realized when I was looking for some inspiration for a sapphic literature blog topic that hadn't been overdone. Our conversation veered off course as they sometimes do and ended up being about our children.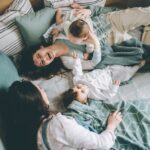 Erin and her wife are moving their kids with them as they travel the world, schooling them with some lessons and lots of experiences as they go. You can read about the family and their travels on their blog, Wha From Home. Erin says their boys are working on some blog posts of their own for the family travel blog. I can't wait to read those.
We also talked about the special needs and schooling of the three year old girl in the legal custody of my wife and I since her birth, and the general educational needs and issues with those of the three foster children ages 4, 8, and 13, that have been in our care long term (between two and four years).
Our chat gave me pause…and a blog topic; books about sapphic led families with children. There's some non-fiction out there. Much of it is well rated, but a few years old or more. Fiction featuring sapphic's with children is becoming a little more common, especially in the romance genre.
I've featured lots of kids in my books, including some kiddos who are the biological or adopted children of sapphic characters because my personal life revolves around family and children. I'd love to put more kids in the books, but I primarily write murder mysteries, so… Let's just say, having foster kids and dealing with the multiple trauma's they've endured, doesn't make me want to write books about children in serious harms way.
Today, I'm focusing on books that are non-fiction because I think it's important that we all see what sapphic led families face and how they cope. Don't worry! It's not all doom and gloom.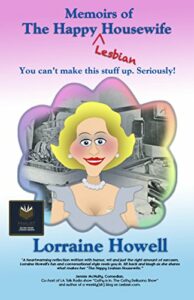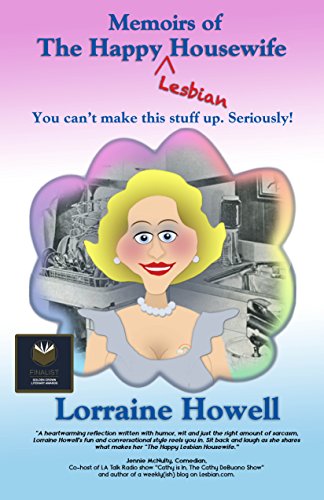 Memoirs of the Happy Lesbian Housewife by Lorraine Howell. Lorrain has actually written a two book series. Both books are quite funny and insightful. At this writing, this is the second book according to Amazon and their series numbering. It was actually the first book Lorraine published. She released it in 2014. The book she numbers as '2' was published in 2022.
Available for $2.99 from Amazon and other major retailers.
###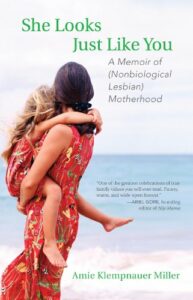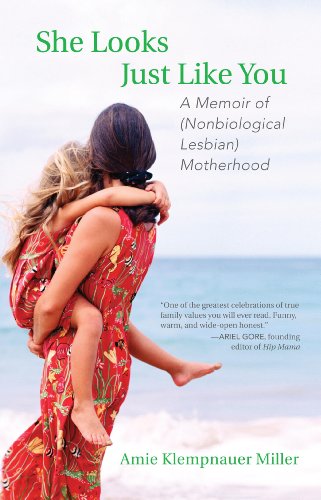 She Looks Just Like You: A Memoir of (Nonbiological Lesbian) Motherhood by Amie Klempnaur Miller, published in 2010 by Penguin Random House.
After ten years of talking about children, two years of trying (and failing) to conceive, and one shot of donor sperm for her partner, Amie Miller was about to become a mother. Or something like that.
Some themes are dated here…some are decidedly not. This is available for $15.99 from Amazon and some other major retailers.
###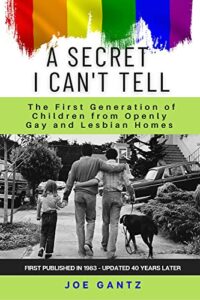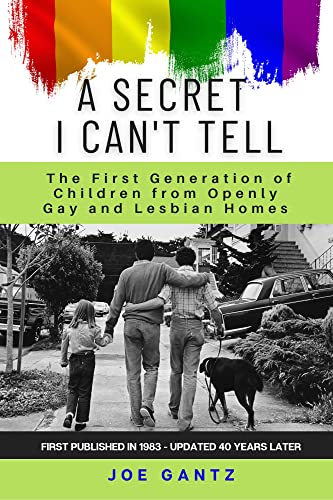 A Secret I Can't Tell: The First Generation of Children from Openly Gay and Lesbian Homes by Joe Gantz
In 1977 a law was passed in Florida banning discrimination in housing, employment, and public accommodation based on sexuality. This law was an important step towards respecting gay and lesbian civil rights. However, immediately after it was passed, a group called Save Our Children vowed to overturn the law. This group stirred up so much fear regarding the idea of a gay role model, such as a teacher, interacting with children that the gay-rights ordinance was repealed.
In 1979 Joe Gantz decided to show more realistic and positive gay role models than the distorted images promoted by the campaign, by finding families raising children in openly gay homes and asking them to tell their story. A Secret I Can't Tell follows five families raising children in homes where one or both parents were not hiding their homosexuality.
This book was first published in 1983. It was republished in 2022 by Joe Gantz with an update from many of the children 40 years later. 
Anne's Note: This book offers valuable insight into the past because now, in 2023, LGBT rights are regressing again across the US, and most notably in Florida where even speaking the word 'gay' is outlawed in elementary schools.
This is available for $9.99 from Amazon and other major retailers.
###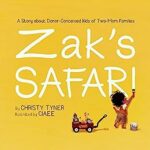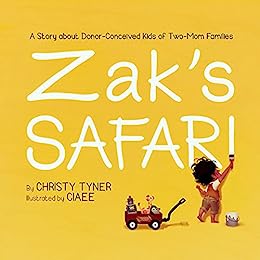 Zak's Safari: A Story About Donor-Conceived Kids of Two-Mom Families by Christy Tyner, illustrated by Ciaee Ching. 
When the rain foils Zak's plan for a safari adventure, he invites the reader on a very special tour of his family instead. Zak shows us how his parents met, fell in love, and wanted more than anything to have a baby—so they decided to make one.
Recommended for children ages 4 to 8.
This is available for $2.99 from Amazon or free to read in Kindle Unlimited.
###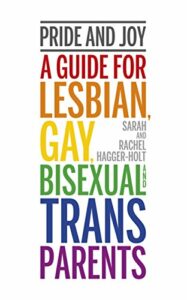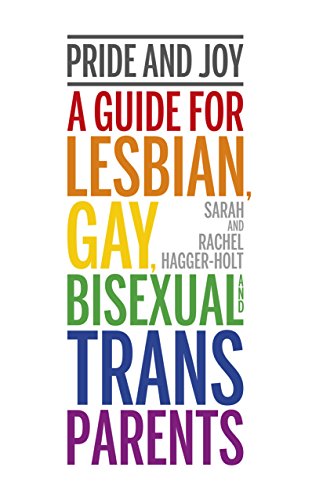 Pride and Joy: A guide for lesbian, gay, bisexual and trans parents by Sarah Hagger-Holt and Rachel Hagger-Holt
Pride and Joy is full of stories, advice, and real-life experience from LGBT parents and their children. Sometimes funny, sometimes moving, sometimes surprising, every story sheds new light on what it's like for LGBT people raising children in the UK and Ireland today.  (Published in  2017 ).
Available from Amazon and other major retailers for $9.99
###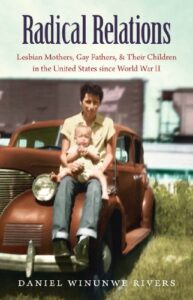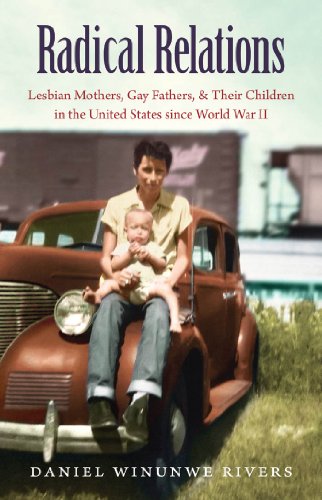 Radical Relations: Lesbian Mothers, Gay Fathers, and Their Children in the United States since World War II by Daniel Winunwe Rivers, published by the University of North Carolina Press in 2013.
This isn't the oldest book here, but it's the most extensive history of lesbian and gay families in the US as the author traces LGBTQ family history back into the 1950s, after the end of the second World War, up until publication.
It's available from Amazon and other online retailers for $9.99
###
Have a book you'd like to share, especially one that's more current than many of these? Let us know.