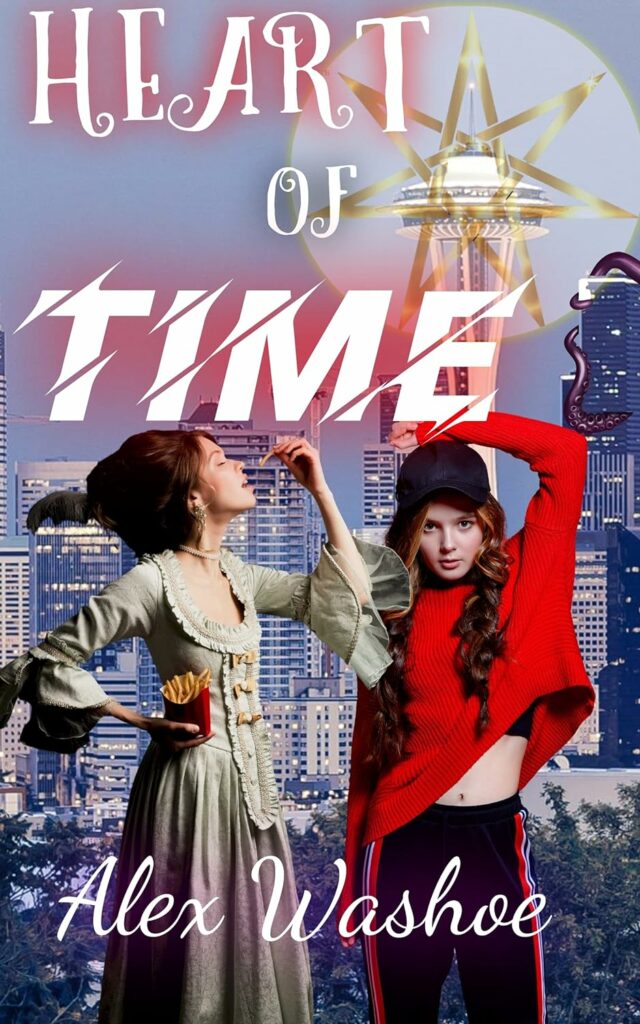 Time in Flux and Hearts in Peril
Liesel Oberman, a promising physicist (and a horrible waitress), finds her very deliberately ordered life turned upside down when she goes looking for a missing college professor and finds, instead, Francesca Diotima di Milano.
A sixteenth century polymath, swordswoman, and unrepentant womanizer, Francesca's experiments with the mysterious Time Stone pull her out of her own time and drop her in the twenty-first century — where she discovers more freedom than she ever dreamed possible … and roller skates.
But weird things are happening in the city of Seattle. Mayor Holly Milan taps Liesel and Francesca to find out why. Liesel doesn't believe she's qualified for the job, and Francesca balks at trusting anyone in authority, so they're off to a rough start.
Somewhere between wrangling sabre-tooth tigers and fighting Mongol warriors on the streets of Seattle, they just might have time to fall in love.
Heart of Time is a Sapphic time-travel opposites attract romance.
Listing ID

:

5100

Author

:

Washoe, Alex